Super League: Salford's Rangi Chase considering his England future
Rangi Chase is considering his international future with England after coming under fire since switching allegiance.
Last Updated: 01/02/14 5:52pm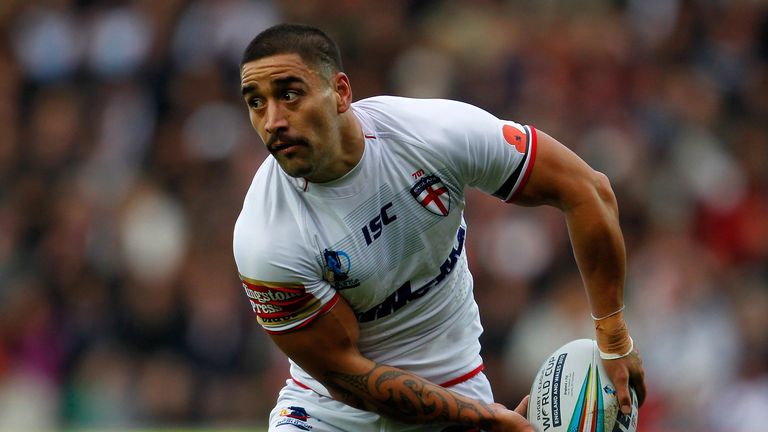 New Zealand-born Chase switched allegiance to his adopted country on residency grounds in 2011 after he had twice played against England.
Chase, who is married to an English woman, played for New Zealand Maori in 2010 and a year later played for the Exiles.
The 27-year-old, who joined Salford Red Devils during the off-season, does not believe he has been accepted outside the squad, insisting the negativity has been draining.
Chase was part of England's World Cup campaign, but he left their training camp after being told he would not be involved against New Zealand in the semi-final.
Criticism
"Every time I play for England people are looking for excuses and I'm always getting criticised," he told Starsport.
"All my flaws get highlighted and it's more draining than anything for me because of that situation.
"Outside of the England group, I still do not feel accepted as either part of the team or the country.
"I am not too sure if I want to play for England again to be honest. It is something I will have to think about.
"I have genuine reasons to play for England but some people just go on about the same things and it's pretty draining.
"I will just focus on Salford, not England, because these are exciting times for the club."