Super League: RFL chief Brian Barwick insists the sport can look forward to a bright future
RFL chief Brian Barwick believes a recent 'triple boost' will guarantee a bright future for the Super League.
Last Updated: 03/02/14 1:01pm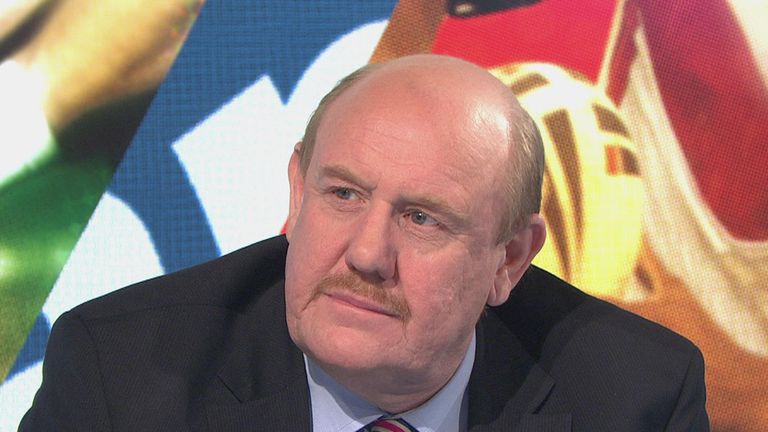 The 19th season of Super League, sponsored by First Utility, kicks off this Friday when defending champions Wigan Warriors entertain Huddersfield Giants live on Sky Sports.
And Barwick, who took over as the head of the governing body 12 months ago, sites the new backer, a four-year television deal with Sky Sports from 2017-21 and a restructured format, will benefit the sport for years to come.
Speaking ahead of the 2014 launch in Manchester, Barwick said: "The whole sport has embraced a fantastic new future over the last couple of months and I feel privileged and proud to be a part of it.
"We ended the 2013 season with two memorable Grand Finals involving Championship and Super League clubs and the game has been on a roll ever since.
"As well as delivering the most successful Rugby League World Cup of all time, securing a lead sponsor for Super League and other new partners and hitting our participation targets with Sport England, we have also signed a broadcast contract this week which reflects the faith, confidence and admiration there is for the quality of the product delivered by our Super League clubs."
Relegation
Two clubs will be relegated at the end of this season to accommodate the new structure which sees the top two divisions of 12 teams split into three of eight after 23 rounds, and Barwick is convinced this is the way forward for the organisation.
"Over the last couple of months we have tried to build a positive path for the future, firstly by restructuring the game from 2015," he said.
"I think it will be a tremendous success and will deliver competitive games all the way to final hooter of the season. I believe in it and it would appear that so, too, do a great many others.
"There are hearts and minds still to be won and that's a challenge we are determined to meet."
Check out the opening match of the 2014 Super League campaign between Wigan and Huddersfield live on Sky Sports 1 from 7pm this Friday