Francis Cummins to use psychiatrist to focus Bradford Bulls minds on playing
Bradford coach Francis Cummins will turn to a psychiatrist to ensure off-field upheaval does not affect his players.
Last Updated: 03/02/14 6:10pm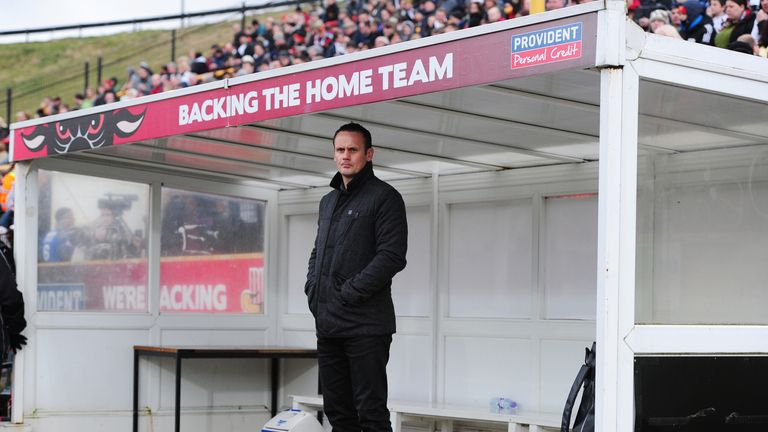 Cummins' Bulls were hammered 66-10 by Castleford in a pre-season friendly on Sunday - 48 hours after the ownership of the club changed hands.
The result bore comparison to a 70-6 defeat to Hull in September 2012 as Bradford came to terms with an earlier takeover.
And, with Castleford again the opponents on the new season's opening weekend later this month, Cummins will take every step to focus his squad's attention on playing.
"Unfortunately, it's happened again," he said. "We get new owners after coming out of admin and we get pumped in the first game.
"I've got a psychiatrist who works with us and maybe he's got to look at emotionally where we were because we didn't really turn up against Castleford.
"It's an important part of the game. We are always looking for advantages to try to move on."
Bradford are waiting to discover if they face a points deduction as the club's previous holding company was briefly placed in administration before the transfer of shares to the new owners.
Cummins said: "I suppose you've just got to treat it like all the other things we've had to deal with in the last little while. It's out of my hands. I can't affect that.
"You rely on the game and the club coming to some agreement. We were in a tough position - not that they should be lenient because of that - but I think the club has been punished enough."