Super League: Ben Westwood eager for Warrington Wolves to seal Grand Final return
Ben Westwood insists Warrington are out to make it third time lucky in 2014 after back-to-back Grand Final defeats.
Last Updated: 04/02/14 10:32pm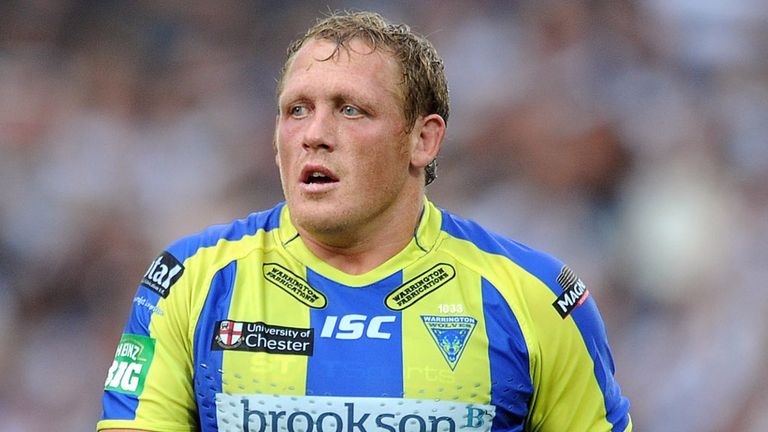 Tony Smith's side have reached the prestigious final at Old Trafford twice in each of the last two seasons, but have lost to Leeds and Wigan respectively to miss out on the title.
Warrington - who this year will be without talismanic duo Lee Briers and Adrian Morley - have been a model of consistency in recent years in Super League and Westwood says the aim is to maintain their lofty standards.
When asked if Challenge Cup and Grand Final success were Warrington's aims for this season, Westwood told Sky Sports: "Yeah, definitely.
"There's no qualms about it. We've got some aims this year and those two will be one of them.
"The last couple of years the Grand Final has been disappointing, but it spurs you on the year after to get there again and try and rectify that. We'll be looking to put in good performances week-in, week-out.
"When Warrington put in a good performance we're quite difficult to beat. We'll be looking to do that every week."
The Wolves held a 16-2 lead in last season's final against the Warriors but failed to add another point after the break, eventually suffering a 30-16 loss.
Moved on
Westwood says the team have moved on from the defeat, adding: "It'll still be there a little bit at the back of our minds, but we kind of get over things quickly and we're pretty quick learners so we'll be looking to take each week as it comes.
"The big aim is the end of the year and getting to that Grand Final again and giving ourselves another shot."
Warrington pushed Leeds all the way in the 2012 final too, but their disappointment in Manchester has not diminished their appetite for success.
"It would be nice wouldn't it? It's going to be tough. It's going to be tougher this year. I don't think it's going to be the top four any more.
"There are six or seven who can compete with us and the rest. It'll be interesting to see what happens.
"Hopefully we'll be up there or thereabouts and we'll put ourselves in good stead come the back end of the year for the play-offs.
"We're looking forward to a challenge. We've got a young side ourselves. We're chomping at the bit and raring to go. We're looking forward to it."