Lee Smith relishing chance to get union career underway again with Newcastle Falcons
Lee Smith cannot wait to get his union career underway again after swapping Super League club Wakefield for Newcastle.
Last Updated: 11/02/14 3:56pm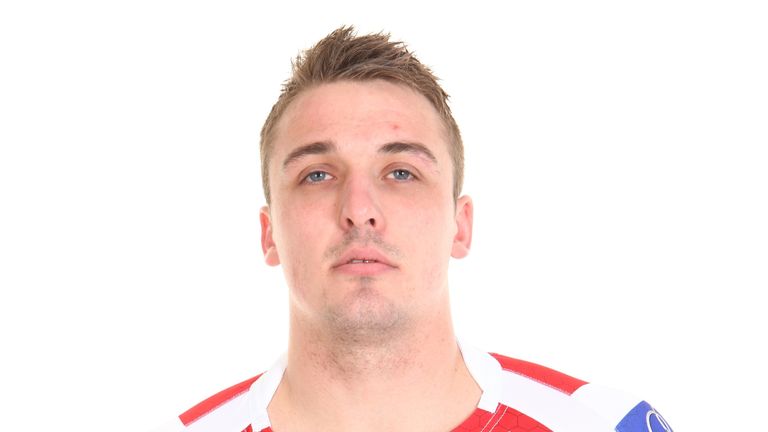 Smith joined the Kingston Park club on Monday and is itching to make an impact in the 15-man code - his debut could even come as early as this weekend against high-flying Harlequins.
The Morley-born flyer says he is more than ready if called upon by Dean Richards, even if he only gets the chance of a couple of training sessions with his new team-mates.
"I've always wanted to play rugby union and that ambition has never changed, and with Wakefield agreeing to release me and Newcastle Falcons showing a serious interest in me, I felt it was the right time for me to embark on this exciting new challenge," Smith, who previously played union for Wasps, said.
"It's a massive challenge for me and one that I'm extremely looking forward to - I've had a really good first day in training.
"It's obviously totally different to what I've ever experienced before and there is certainly a lot to take in.
Big plans
"When I spoke to Dean before signing, it was clear to me that he has big plans for the club and I'm delighted to be a part of what he's trying to achieve.
"I'm just looking to get myself settled as quick as possible and hit the ground running as they say. We've got nine games left of the season and then we have a break for pre-season which will be good for me.
"I'll obviously have to wait and see what the team selection is for the trip to Harlequins, but I'm fresh and I arrive here on the back of a full pre-season with Wakefield and I'm raring to go.
"At the moment it's good for me to be thrown in at the deep end and the best way to learn the finer parts of the game is by playing games.
"I'm looking to move up here with my family and it's a lovely part of the world with really friendly people and I'm looking forward to getting settled in."