Super League: Kirk Dixon extends contract with Castleford Tigers
Long-serving winger Kirk Dixon has signed a one-year contract extension with the Castleford Tigers.
Last Updated: 13/02/14 8:19am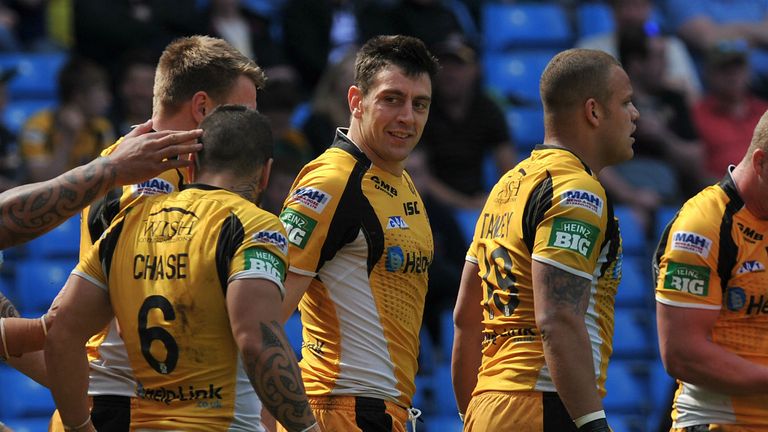 The new deal will see Dixon play on into his ninth year with the Super League side, having joined them ahead of the 2007 National League One title-winning campaign, when he scored 23 tries.
Dixon managed 11 tries in 21 appearances last season, including four in their memorable 49-24 win over local rivals Wakefield during Magic Weekend.
He said there was little convincing needed to stay at the Mend-A-Hose Jungle when coach Daryl Powell approached him about his future with the club.
"I sat down with Daryl during the pre-season campaign and he said that he would like to keep me and I was more than happy to stay," Dixon said.
Simple decision
"We've been able to get the deal sorted and I'm just looking forward to getting the season started.
"Daryl said he likes what I do and I've been here for a while now and from my point of view you can see that things are progressing and moving forwards so it was a pretty simple decision.
"We're starting to get some good combinations out on the field and it's a pleasure to be in the side, so although it sounds like an old cliché it was a no-brainer for me.
"It's got a real family atmosphere down here; the office staff mingles with the players and the players mingle with the fans.
"It's fantastic for me and playing in front of the Tigers fans is a special thing and something that I didn't want to leave."