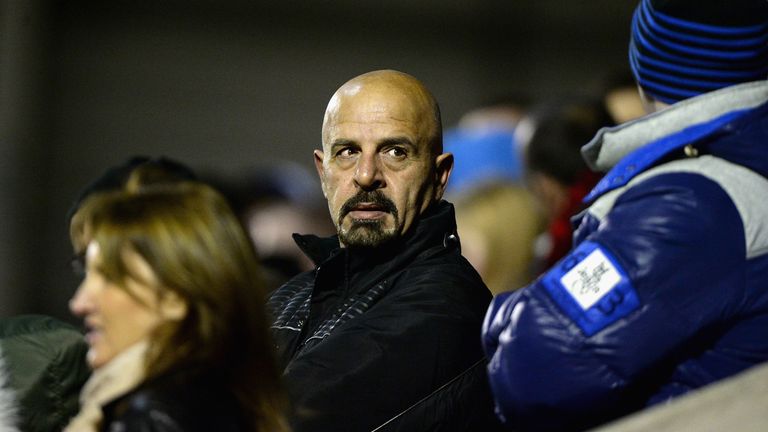 Salford owner Marwan Koukash is unrepentant after being fined £1,000 by the Rugby Football League (RFL) for misconduct.
The outspoken Red Devils chairman was punished and warned over his future behaviour for comments he made on the social media website Twitter and for using foul and/or abusive language at Salford's pre-season media launch at MediaCityUK last month.
Koukash was found to be in breach of RFL operational rule D1.8 (c) by engaging in conduct which is prejudicial to the interests of the game.
The one-time Palestinian refugee and wealthy racehorse owner, who bought Salford just over a year ago following a chance meeting with RFL chief executive Nigel Wood on a flight to Dubai, has been a constant critic of the game's governing body, consistently arguing for a greater say by Super League clubs and a relaxation of the salary cap.
He outlined his criticism during a 30-minute tirade at the February 4 media launch, which was attended by fans and sponsors as well as journalists, but it was his colourful language rather than the content of his speech that has landed him in hot water.
Criticial
A prolific user of Twitter, Koukash also publicly criticised Super League's new sponsorship deal with First Utility and the revised television deal.
The millionaire businessman has paid his fine but took to Twitter to question the actions of the RFL.
"Can anyone tell me what was wrong with my comments," he asked, adding: "I did not receive a single complaint from the 300 people who were there for speaking my mind. Why bring it up now?"
Koukash had 14 days to appeal against the ruling, which was made three weeks ago but only made public on Tuesday.