Halifax's Rob Worrincy third Championship player banned for betting on games
Rob Worrincy has become the third Championship player in six weeks to be banned for betting on matches.
Last Updated: 28/03/14 3:58pm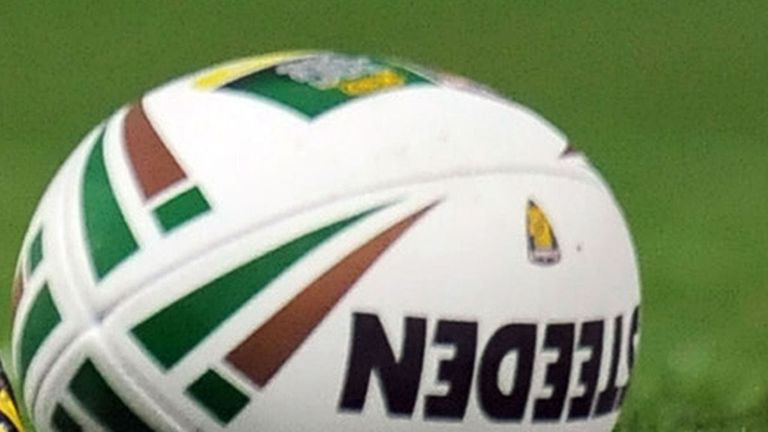 The 28-year-old Halifax winger has been suspended for six months after being found guilty by a Rugby Football League operational rules tribunal of breaching the sport's rules relating to gambling.
Worrincy was investigated after his betting activity came to light from the sharing of intelligence between the RFL and the Gambling Commission's sports betting intelligence unit and related to matches between May 2012 and September 2013, some of which he played in.
Batley players Johnny Campbell and Ayden Faal were punished in February for betting on matches, including the 2013 Championship Grand Final.
Campbell, who played in the final, was given a 12-month ban while Faal was suspended for six months.
A League spokesman said: "Under RFL operational rules D1:10(c) players shall not be involved in any manner or capacity whatsoever, whether for his own account or on behalf of any other person, in any betting in respect of any rugby league match or competition.
"Worrincy was also deemed to have breached operational rule E5.3.1.3.1 which forbids players from using in relation to betting any information they have by virtue of their position within the sport that is not in the public domain or readily accessible by the public."
The tribunal, who heard that Worrincy had attended a workshop on the dangers of betting delivered by the RFL to the Halifax players in February 2013, accepted that there was no suggestion of any match-fixing.
A Halifax spokesperson said the club would be standing by their player, who would be welcome to return when he completes his ban.
A statement said: "The club wholeheartedly supports the RFL in protecting the integrity of the game by preventing players, and others connected with the game, gambling on domestic rugby league.
"We are disappointed that a Halifax player has been found in breach of those
rules.
"On a personal level we feel considerable sympathy for Rob Worrincy, whose
bets were recreational and involved very small stakes, and who now suffers
significant personal loss.
"We look forward to welcoming Rob back to the club as soon as his suspension ends."
Worrincy has also played for Sheffield Eagles and made one appearance in Super League for Castleford in 2004.