NRL: Newcastle Knights' Alex McKinnon upbeat over recovery
Alex McKinnon is confident he will soon regain movement in his legs after suffering a serious spinal injury last month.
Last Updated: 25/04/14 11:31am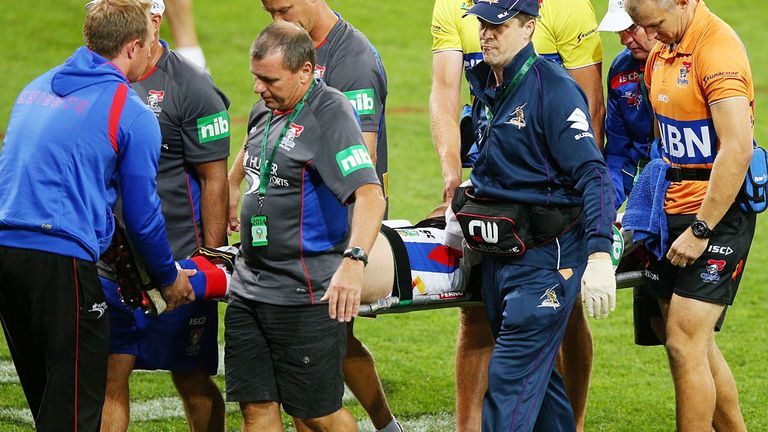 The Newcastle Knights rugby league player was placed in an induced coma after undergoing surgery to fuse two fractured vertebrae and to have a disc removed.
The 22-year-old was hurt in a match against Melbourne on March 24 when he was involved in a lifting tackle with three opposition players who drove him head-first into the ground.
He underwent emergency surgery and has now regained some movement in his arms.
Movement
McKinnon, talking about his slow recovery, said: "I've come a long way in four weeks. I have a lot more movement in my right arm and a lot of movement in my left arm.
"It's just a matter of time that hopefully I get a bit more movement in my legs. I've got a great sensational feeling through my legs. There are a lot of positive signs."
The Knights said at the time of the incident that his recovery could take up to two years.
Storm prop Jordan McLean, who lifted McKinnon into the air before he was driven into the turf with his arms pinned back, was suspended for seven matches.