Super League: Broncos confirm Cordoba to be part of squad
By Lia Hervey and Orla Chennaoui, Sky Sports News
Last Updated: 21/08/14 6:04pm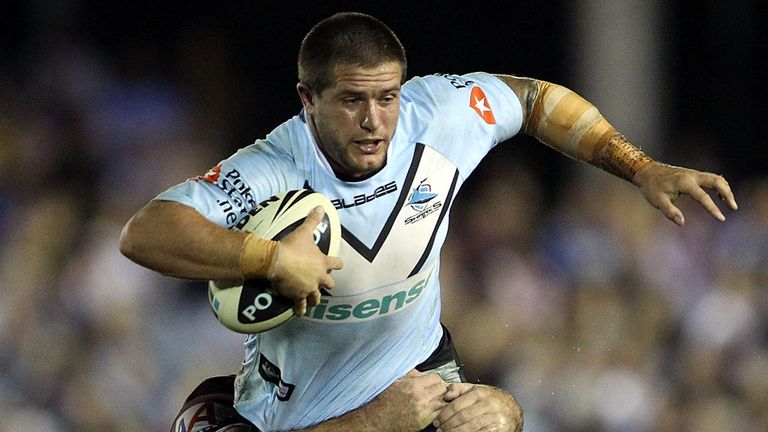 Australian Josh Cordoba will be part of the London Broncos line up in December - despite being named as one of the players involved in the Australian Cronulla-Sutherland Sharks doping inquiry.
The London Broncos confirmed that Cordoba, who is due to start playing for the club in December, is one of the 17 people contacted by the Australian Anti-Doping Authority (ASADA) and given ten days to respond to charges of using prohibited substances - peptides -  at the Sharks team in the 2011 season.
However Head Coach at London Broncos and former Assistant Coach at the Cronulla-Sutherland Sharks, Joey Grima said he was, "100% behind the signing of Cordoba" and believed in his integrity.
"He is an outstanding father, an outstanding husband and a person we need at the club. I have no questions over his integrity", he said.
Paul Aiton, Leeds Rhino player is also reported as one of the 17 players who have been asked to respond to doping charges.
However Leeds Rhinos say there is nothing to comment on or respond to as Paul Aiton has not been named by ASADA. The club refused to confirm nor deny reports he was one of the players involved.
The club confirmed he will play on Saturday at the Challenge Cup Final at Wembley.
An RFL spokesperson said: "If Josh Cordoba accepts a ban and ASADA is content for him to resume playing in November and he was eligible to be registered, we would respect that and he would be eligible to play for London Broncos".
Some of the players involved in the scandal have spoken out and claimed they never knowingly took the peptides which are amino acids that occur naturally in the body but can also be taken in supplement form.
Some peptide supplements are legal but there are also a variety of peptides that encourage the body to release growth hormones and stimulate muscular growth with fewer side effects than anabolic steroids.
If they admit to doping they may get a reduced sentence, meaning they are free to compete. However they will then be convicted drug cheats.
If they go to appeal and are still found guilty, they could face a two year ban from the sport.