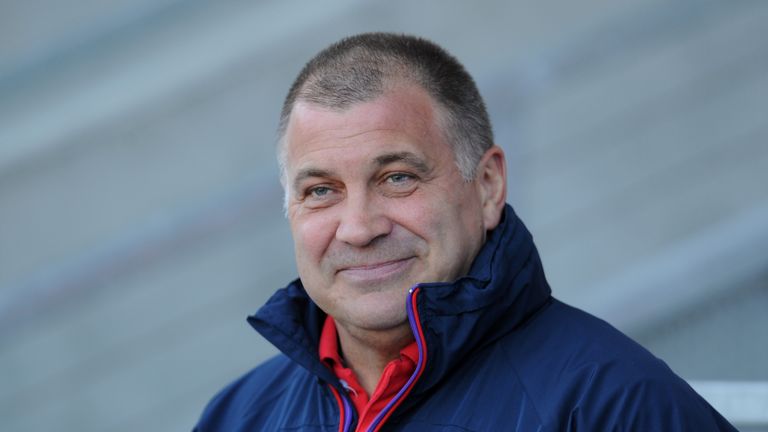 With the Tetley's Challenge Cup done and dusted for another year, Jonathan Doidge looks at how the First:Utility Super League might unravel.
Now this really is a conundrum. Despite the sport's insistence on changing the format for 2015, the current season looks like throwing up one of its most interesting closing months for some time.
The top eight currently stretches as far as Widnes Vikings, who are two points ahead of Hull KR and may not be able to afford more than one slip-up in their final three games of the regular season to ensure playoff qualification. They entertain second-placed Wigan this week, before finishing with tricky away trips to Bradford and Salford. They will have to play well, but an experience like their recent Challenge Cup semi-final defeat to Castleford should stand them in good stead.
Vital
Level on points with the Vikings are Catalan. Formidable opponents at home, the Dragons have two contests on their own patch, where they will be overwhelming favourites to beat London this week, but face a tough task against Castleford in the final round. Sandwiched in-between is their other game at Hull KR and that may yet prove to be vital if Rovers still have a chance of sneaking into the eight.
First Utility Super League Grand Final
Tickets for the Super League Grand Final at Old Trafford are now on sale - tickets from £20 with no booking fees.
If you think those positions are a tough call then it's time to get the pin out higher up the ladder, because Leeds (third), Warrington (fourth), Castleford (fifth) and Huddersfield (sixth) are all on 32 points going into the final three rounds and are ranked as such only by virtue of their points difference.
Mathematically, all four clubs can finish top, although current leaders St Helens would probably have to lose all three of their remaining games for that to happen. When you consider the injury problems at Langtree Park, perhaps most notably the absence of Luke Walsh, then it is not inconceivable that such a fate may befall the former champions, given that they still have to visit both Leeds and Huddersfield in addition to hosting Warrington.
Even so, it is likely that they will find enough to win at least one or more of those games and they remain favourites to make the most of their current three-point advantage and lift the League Leaders' Shield.
Those clubs between third and sixth will have more chance of overcoming Wigan, who sit just a point ahead of them all in second. The Warriors have that trip to Widnes on Friday and have already declared that they will put out their strongest possible team. They then continue the defence of their title at home to Leeds and, finally, Warrington. Although many argued that they didn't deserve a point from their draw at Hull KR recently, the Warriors are sure to give everything, especially after having a weekend off on account of their earlier Challenge Cup exit.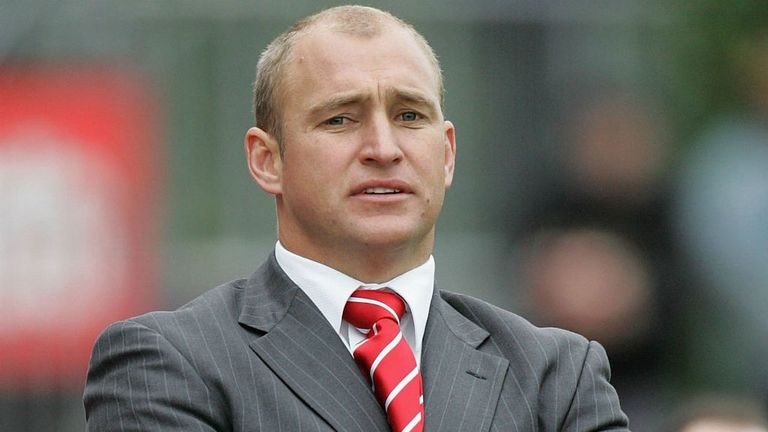 Double
Challenge Cup winners Leeds will now have their eyes on a double, one that the club has never previously achieved. While few would confidently back against them, to come down from the emotion and euphoria of a Wembley win and put together a performance against St Helens on Friday will be a huge ask. If anyone can pull it off then it is probably Leeds, but they would probably have preferred the Broncos to be visiting, despite their recent defeat to them.
Trips to Wigan and Hull FC follow for Brian McDermott's men who, with two Grand Final wins from fifth-place finishes may perhaps care less about where they end up in the table than other clubs.
Warrington, beaten by Leeds in the 2012 finale, are another team with a tough end to the campaign. Their final home game is against Huddersfield on Thursday night, before getting on the coach to both Saints and Wigan in their final two league games.
Meanwhile Castleford have to lift themselves after the Wembley defeat for the visit of relegated Bradford on Sunday, a local derby against Wakefield and then a trip to Catalan to conclude their campaign. The Bulls game will be fascinating.
The Tigers have talked plenty about learning how to play in big games in the past few days and given that Bradford have recently toppled Wigan, Leeds and Hull FC in quick succession, this now becomes a big game for them. They will be expected to make home advantage count and, on paper at least, theirs is perhaps the easier run-in of any of those teams currently on 32 points. The pressure is on.
Last year's table-toppers Huddersfield have worked themselves back into a challenging position after an indifferent start to 2014. Thursday's trip to the Wolves is a big chance for them to give their rivals something to think about and if they can bag the points there then they will fancy a home success against Hull FC, leaving the visit of St Helens to wrap things up.
Gold
Are St Helens good enough to find the one more win they need for that League Leaders' Shield? Will Wigan prove good enough to do what no Warriors team has done before and back-up a Super League title success? Has this Leeds got it in them to go where no Rhinos team has gone before? Can the Wolves finally strike gold at Old Trafford? Will Castleford pick themselves up and brush off those Wembley woes to do justice to a great campaign? Having previously run out of gas in the play-offs, have the Giants timed it right to revive the club's former championship glories? Or will Catalan, Widnes or someone else spring a huge surprise?
With so much to play for and so many stories waiting to be written, who needs to tinker with the competition format? It all points towards a fantastic play-off series and ultimately the Grand Final at Old Trafford on Saturday October 11th.