Shaun Wane hopes Wigan can perform well against Leeds without Iain Thornley
Last Updated: 04/09/14 4:53pm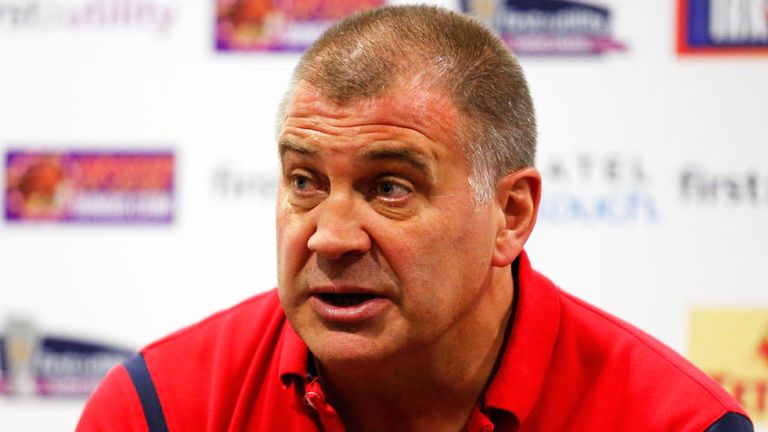 Coach Shaun Wane is confident that Wigan can cope with the loss of Iain Thornley as they target another win over Leeds Rhinos.
Wane's preparations for Friday's home clash against the Rhinos have been disrupted after centre Thornley was ruled out for the rest of the season after suffering a knee injury in training.
The Warriors have been hampered by a host of injuries throughout the season and Wane believes his squad is strong enough to fill the void.
"There's been an increasing intensity in training," he told Sky Sports News HD. "Obviously we have lost Iain Thornley this week through injury. The lads have really been physical in training. They know it's a big week - it's a game we are desperate to win - it's a huge game for the Wigan fans.
"We've got a lot of players out. A lot of our young kids have come in and done a fantastic job. I'm really, really pleased with how we've gone.
"We've used 37 players this year which is a huge number, but I'm really pleased with how they have acquitted themselves. The physios have been the hardest working people here."
Wigan claimed an 18-14 win over the Rhinos earlier in the season, but Wane is reading little into this result.
He said: "To be honest I don't think it will. Leeds are a fantastic team, the team to beat, the challenge cup holders. They've got some unbelievably good players in their team, really well coached and this is a different challenge.
"We had no right to win that game at the Etihad. We had nine players out, some real big names, but we had a lot of passion, a lot of desire, and I want us to have that again this Friday. It's a huge game against the best team in the competition."