Running for Jack
Find out who has inspired Barrie McDermott and Terry 'Connor to take on the Great North Run.
Last Updated: 14/09/12 3:03pm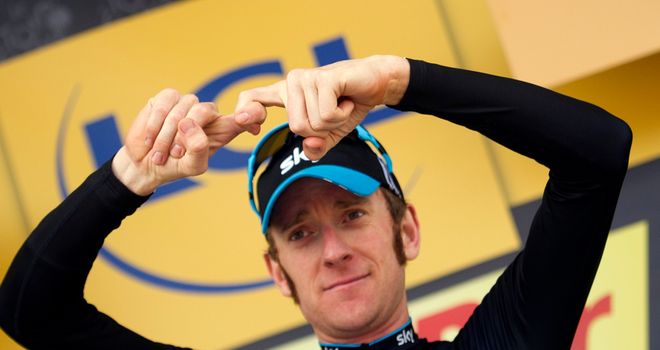 Find out who has inspired Barrie McDermott and Terry 'Connor to take on the Great North Run.
Running is not quite what Barrie McDermott and Terry O'Connor are built for. Running through a brick wall maybe, but on Sunday they will joining 55,000 other runners who will take on the 13.5 miles of the Great North run.
The two rugby league legends will be raising money for Joining Jack, the charity set up by their ex-team mate Andy Johnson as he works to raise awareness of his son's terminal illness.
Johnson's four-year-old son, Jack, suffers from Duchenne muscular dystrophy, a muscle-wasting disease that currently has no cure.
Bradley Wiggins and Sam Tomkins are among those to have raised awareness of Joining Jack, and Terry and Barrie are determined to do their part too.
"I got together with Denis Bett's Mick Cassidy and Tim Holmes and we all decided that we wanted to get involved," said Terry.
"We have all seen the impact this has had on Andy and his family and we want to raise as much money and awareness as we can - it's amazing when you have Bradley Wiggins standing on the podium at the Tour de France giving the Join Jack salute; it just goes to show how big it has got."
Barrie remembers the impact of Super League's Super men had on him and the rugby league community when it featured Andy.
"The thing that made everyone stand up and listen was when Andy was on the show with Brian Carney - he could not finish his sentences because he was so upset.
"The disease that his son has is terrible. He is fine now and is bright as a button but it is a debilitating disease and it is going to take its toll on everyone concerned.
"Rugby League is a very small circle and everybody knows when someone has some adversity in their life, but this was really rammed home to us when we watched that.
"After the show we were all thinking of what we could do - Tez let me know about his conversation with Mick, Denis and Tim and I jumped on board. I am not much of a runner but I want to do something."
Barrie and terry are planning to run together, however terry is pretty certain he will pull away after the first few metres and leave Barrie too battle it out at the back.
"It is going to be a good race between Barrie and an 84 year old dressed as a chicken" I'm not even sure I will be able to cheer him in as I have got to run for the train to get to Hull for their play-off game against Huddersfield - I hope Barrie makes it!
To pledge your support to the Barrie and Terry and help raise some much needed funds for Joining Jack, please feel free to donate, here: http://www.justgiving.com/TezandBaz