Super League: Keith Mason relishing debut on the silver screen
Keith Mason could be the next Vinnie Jones and go from sportsman to Hollywood A-Lister.
Last Updated: 26/02/13 5:41pm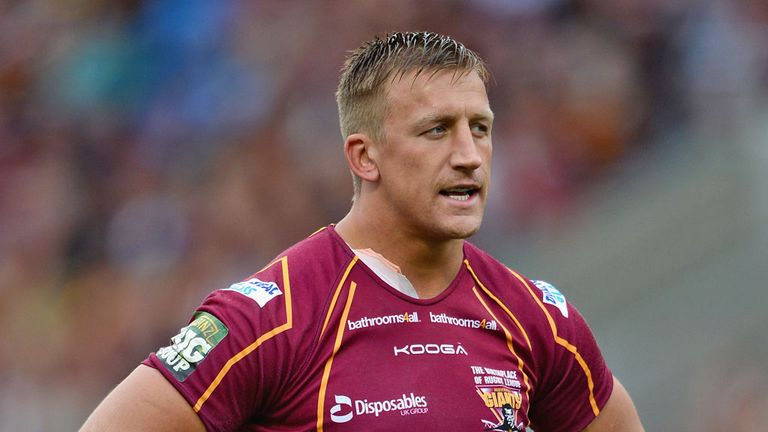 The 31-year-old, who helped the Tigers secure a 17-17 draw against Catalan Dragons on Sunday, has landed a speaking part in a film portraying the life of Gareth Thomas.
Mason has become unlikely friends with Mickey Rourke, who starred in Sin City and The Wrestler, after meeting the actor in a London bar in the aftermath of Huddersfield's appearance in the 2009 Challenge Cup final.
The ex-Giant got into trouble with his club shortly after that for missing training to attend the GQ awards at the Royal Opera House with team-mate Scott Moore and the 60-year-old film star, but their friendship blossomed.
Famous people
Rourke provided a sympathetic ear earlier this year when Mason's contract with Huddersfield was suddenly terminated, leaving him without a club for 2013.
"I gave him a bell and he said 'come over here (Rourke's mansion in Beverly Hills) for two weeks'," he said. "Every time I get a bit of time off I fly out to LA.
"It's pretty special, a rugby league lad meeting all these directors and other famous people. It's a breath of fresh air seeing that side of life."
Mason's trips to California enable him to catch up on the progress of the Thomas biopic, which is also due to star the likes of Tom Jones and Ray Winstone, and his own role in it.
Surreal
The former St Helens man has labelled it 'surreal' to have a character in the film based on himself, although production of the film is yet to start until more funding can be found.
"He's done six drafts now," he continued. "I read the last script when I was over there and it was really good.
"I have actually got a speaking part and there's Tom Jones, Ray Winstone, Vinnie Jones and Joe Calzaghe in there.
"I helped him out a bit with the script - there's a character based on me actually in the film. It's a bit surreal really.
"He's waiting on a bit more funding but he's hoping to start filming in September."