Angela Powers talks to Jon Wilkin about his work off the field with his players association League 13
Angela Powers discusses this week's Super League Superstars interview with Jon Wilkin.
Last Updated: 21/03/13 10:05am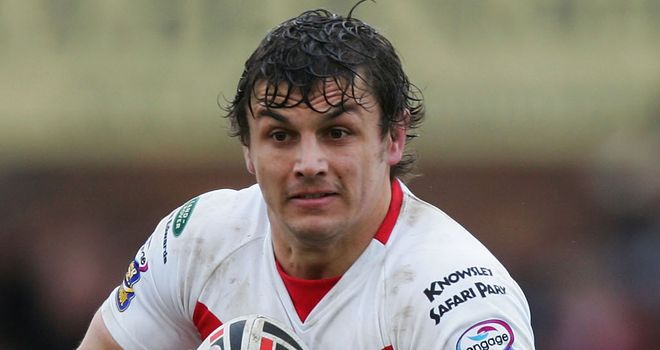 Gradually, over 17 years or so, grounds have got better, playing standards have improved, and the players too have changed.
Jon Wilkin probably epitomises this evolution: here we have a man who has dedicated himself to his club and his sport, while at the same time developing an off-field persona that reflects a new, modern image of the rugby league professional.
He's been an articulate captain for club and for country and set up business interests that will support him after his playing days. But he has taken on another role that is a little more altruistic.
In Super League Superstars this week, Wilkin talks about his work with League 13, an association set up by him and others to give players a voice on subjects that affect them.
He got tired, he said, of hearing players complain about decisions made by others which affected them. Instead of passively letting circumstances overwhelm them, he thought it would be better to organise the players to have a cohesive presence and thus a voice that could be heard.
'It was an opinion that needed to be considered,' he said. One such opinion included the debate about the shoulder charge. It was a tackle technique loved by many fans, and after consultation it was clear that the players themselves loved it too. They were able to articulate their opinion to rule makers, though that didn't stop it being banned.
Players though don't necessarily think about their own safety but having their opinion heard was an important step, he says.
In the interview with Terry O'Connor, Jon also talks about the need for St Helens to win trophies, and how he loves the fact the fans also put pressure on the players to be successful. Wilkin speaks honestly about the pressure to get back to the top of the rugby league and says that the Super League title is well within Saint's reach this year.
A positive message from a player who typifies the new positive image of modern league man.
Catch Jon Wilkin on Super League Superstars 7pm, Thu, Sky Sports 4 HD, or catch one of the repeats.