Spider Cam to be used at Sky Sports' Super League Magic Weekend
Ex-referee Stuart Cummings is joining Sky Sports for Magic Weekend, and so is a snazzy new gadget.
Last Updated: 24/05/13 5:19pm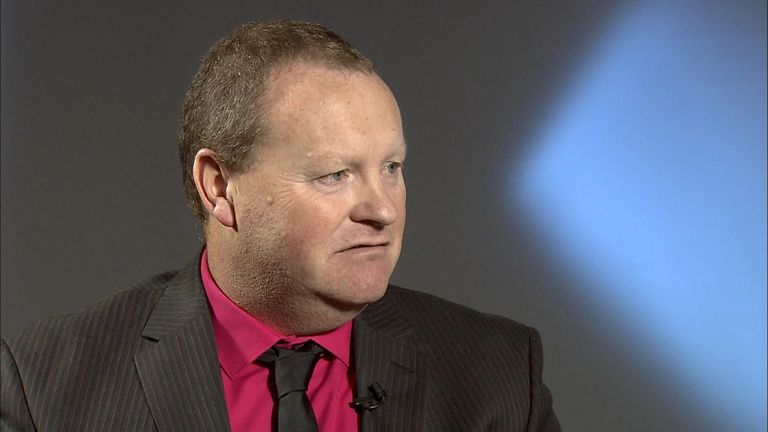 Cummings, who has also refereed at Test level and was the Match Officials Director for the RFL for over a decade, will link up with Eddie Hemmings, Stevo and the rest of the Sky Sports crew for the two-day try-fest at Manchester City's Etihad Stadium.
"I am delighted to be joining the Sky Sports Rugby League team at The Etihad Stadium," said Cummings. "I look forward to working with this professional, passionate group of people.
"I hope that through my input I can give the viewers a greater understanding of the laws and interpretations applied by the match officials that will add to their viewing experience."
Neville Smith, Sky Sports' executive producer of rugby league, said: "As a former junior referee it's always been my aim to give as much clarity to the rules of the game as possible in our coverage, and I have been looking for an opportunity for years to enhance this through our commentary.
"Stuart fits the bill perfectly with his many years of experience as a referee at the very highest level, along with his great service to the game as coach and leader to the Super League match officials.
"I'm really looking forward to hearing Stuart's opinions on how the officials have arrived at their decisions, both in general play, and when the video ref is in operation."
As well as Cummings' expert insight, Sky Sports viewers will be given a unique view of all seven matches through Spider Cam, which follows the play from behind and overhead and will track every move of all 14 teams.
Spider Cam is a clever camera that is hooked to an overhead wire and is capable of reaching any position across the pitch. The device has already been used at football and rugby union World Cups and provides viewers with fantastic close-up images.
Some of the world's best rugby league stars descend on Manchester this weekend and with Sky Sports, you'll have every angle covered.