Super League: Carlo Napolitano urges RFL to think about Super League in Italy
Carlo Napolitano has urged the RFL to explore the chance of having an Italian Super League team.
Last Updated: 12/11/13 1:29pm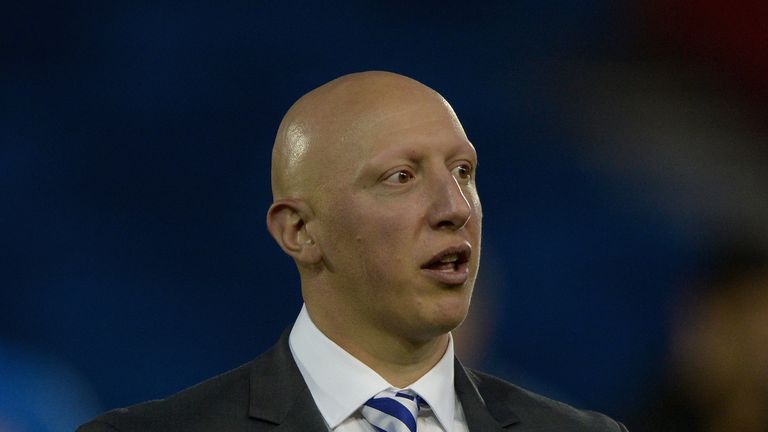 Super League became European in 1996 following the introduction of Paris Saint Germain and while the experiment with the Parisians failed to last the France did come back with vengeance.
The Catalan Dragons were selected ahead of Toulouse and Villeneuve to join Super League in 2006 and they have not only been a superb addition to the competition, but they have also helped raise standards in France.
The club, based in the south of France in Perpignan, have an excellent core group of supporters and Napolitano sees no reason why the Catalan blueprint cannot be replicated in Italy.
The Azzurri have impressed all at this year's World Cup and Napolitano's charges were unlucky to have missed out on the quarter-finals after beating Wales and drawing with Scotland.
Napolitano is convinced the Italians will take to the sport if they are given a chance to view the sport up close and personal on a regular basis, while having a new country in Super League will also open up the competition to a brand new pool of players.
Massive
"There is a definite chance of a good Super League franchise happening over there," Napolitano said. "It's massive. As soon as the fans come to watch rugby league, they really enjoy it.
"I've heard the RFL - and I won't mention any names because it's not fair - have turned around and said they don't think it will be well supported and they don't think it will be successful.
"But how can you make that judgement without making a feasibility study? I'm not just a coach, I've worked in administration and development. I know Italians pretty well and, if you are successful, they will follow.
"There is no doubt we'd need stipulations like the Catalans did but if they're genuine about a European Super League, let's be true about it."
Napolitano, who was born in Salford but now lives and works in Sydney, is a director of the Italian Rugby League Federation which has recently opened talks with their rugby union counterparts in a bid to map a way forward for both codes.
Co-exist
Italian rugby union has made rapid strides since their country was admitted to the Six Nations and Napolitano believes there league can follow in the footsteps of their union counterparts.
"Rugby union is very strong in Italy but there is no reason why we can't co-exist and talks are now happening," he continued. "We've got an absolutely great platform where we have two federations that are talking to each other.
"We understand that we are different sports but we can work together. If we can do that, we can also assist the rugby union.
"It's quite common knowledge that there is a lot of rugby league influence now in rugby union and we wouldn't want that any different. Some players are born to play rugby union and some players are born to play rugby league.
"Some cross over every now and then but, at the end of the day, if we can have a strong nation playing rugby in Italy, whether it's union or league, there is a margin there where they can both be successful. I truly believe that."