Super League XVIV: Tony Rea looks at big weekends for Paul Wellens and Jamie Peacock
'St Helens look like champions, but Broncos are on the up'
Last Updated: 14/04/14 6:27pm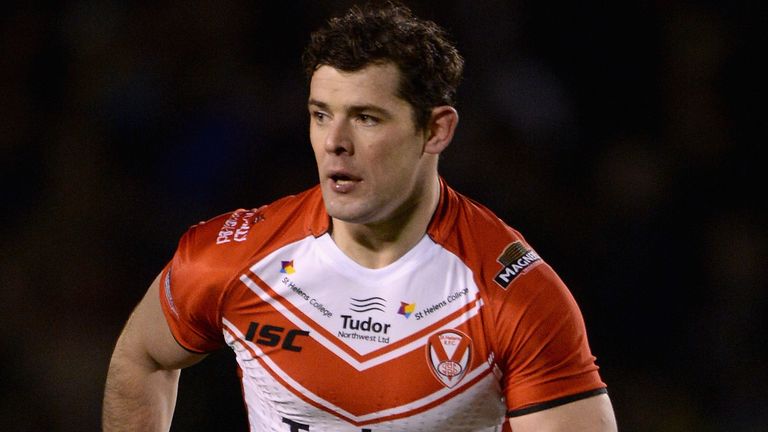 TONY SAYS: St Helens absorbed the pressure and are looking like champions but Castleford did a wonderful job to get out in front and they are playing with enjoyment, not stress, and are undaunted by the challenges. They made Saints come up with great tries but credit to the league leaders because they fought back and showed composure to win on Paul Wellens' 414th Super League appearance. Paul is a little guy and I thought at first that he would struggle to survive in the division, but he has been resilient, won trophies and out-competed people in big games. He symbolises what Saints are all about and with lots of new guys making their mark, it is important that he is around to teach them attitude.
Jamie Peacock hits the 500 mark, while London test Wigan
TONY SAYS: JP is a big guy but he carries his weight, plays with power and is dominant for Leeds. He scored a try in his 500th match but the whole team are playing well - and I think my London side are fighting hard, too. We lost to Wigan on Friday but we chanced our arm, played good football and looked for moments, so I was really pleased with our mindset. We have to be on mentally for the whole game, but we made Warriors work hard for their tries and are going to be a good team to watch. Salford, meanwhile, have been good for the headlines this year but they reacted well to the coach change with a win at Bradford and Rangi Chase coming back has been crucial.
Defeats to the Hull sides for Huddersfield and Warrington
TONY SAYS: If you win the title you get instant respect and everyone is up and ready to get youm so Huddersfield are having to deal with that this year, but Hull are doing a good job and they gave everything against the Giants and took the game to them. Warrington, meanwhile, are having an up-and-down season because they have lots of new players and they lost some experience at the weekend, with Paul Wood, Simon Grix and Ben Westwood You could see the impact that made in the loss to Hull KR and while the quality is there, they have got to get back into Super League habits.