Super League Review: Jon Wells gives his take on Salford, London and more after Week 15
'Red Devils must persevere with Harris; Bradford pick up huge win'
Last Updated: 02/06/14 1:18pm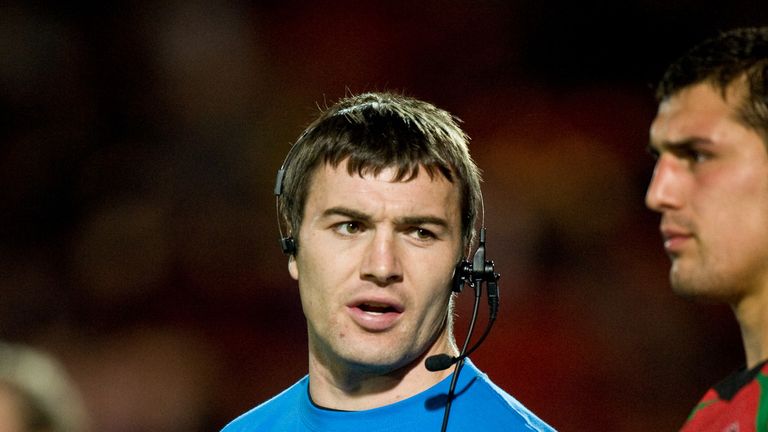 JON SAYS: Salford have problems but I hope Dr Koukash has learnt from the reshuffle earlier in the season - when he replaced Brian Noble, in my opinion, far too soon - and keeps faith with Iestyn Harris, who is a young coach with a lot of potential, lots of hardworking players at his disposal and a passionate fan-base. It will take time for Salford to build and I hope they and the sport don't go down football's road and hire and fire managers at will.
London
JON SAYS: The Broncos are, unsurprisingly, lacking confidence having gone nought from 15 and they have a hastily assembled squad of players who weren't necessarily going to be picked up by anyone else, as well as a lot of loan players. They have problems and the feeling is that the guts of the team were ripped out in 2009-10, they didn't replace them and they then fell off a cliff. The backroom staff has been scaled back, perhaps with the view that they would accept a drop down into the Championship, so credit to Tony Rea and now Joe Grima for continuing to battle.
Catalan and Widnes
JON SAYS: Catalan don't travel at all well and are like lizards - fantastic with the sun on their back and not so great in the north of England - but they started well against Widnes. The Vikings maybe lacked a little energy but I think that is testament to the way they have played this season, both home and away. They are a vastly improved side but had to settle for a 26-26 draw on this occasion.
Bradford and Castleford
JON SAYS: I think it is a bit early to be brandishing Bradford versus Wakefield as a "jeopardy game" and saying the loser will go down, but I understand how big a win this was for the Bulls. They have not had a lot of luck off the field and been victims of some really poor management, and the victory may take added significance if they end up getting some of the points they were deducted for going into administration back. There is also a really good feeling around third-placed Castleford, who play some fantastic attacking rugby and are well worth going to see if you live in Yorkshire.
Huddersfield
JON SAYS: Huddersfield didn't launch an immediate response from their defeat to St Helens against Wigan - they went 12-0 down and looked very loose defensively. I thought it could get embarrassing against a strong Wigan side but they then went on to win and do the double over the Warriors. However, Paul Anderson is a hard man and taskmaster and won't let his players celebrate too hard, even though they are beginning to show signs of last season's form.
Warrington and Leeds
JON SAYS: Warrington, by their standards, had a poor opening half of the season but they have four straight wins now after doing a lot of hard work on the training pitch. That was evident against Leeds, with their work around the ruck particularly outstanding, but Chris Bridge was one of the star men, scoring two tries and kicking four goals. He has come in for some criticism this year but he put that to bed in a great game to watch on Friday. However, Leeds were lacklustre and forced into mistakes and if it wasn't for Zak Hardaker and Carl Ablett's defence it could have been worse.
St Helens
JON SAYS: St Helens were poor against Warrington a couple of weeks ago but when you think of what the Wolves have done subsequently a 41-24 defeat doesn't look so bad. However, St Helens set themselves high standards and they have responded against Huddersfield and now Salford. Lance Hohaia chipped in with a try against the Devils, while the evergreen Paul Wellens - I don't like calling him a veteran or an old stager - continues to perform at the highest level.