Rugby League: RFL match officials coach Ian Smith has backed under-fire officials following recent criticism
By Fraser Dainton
Last Updated: 04/07/14 11:08pm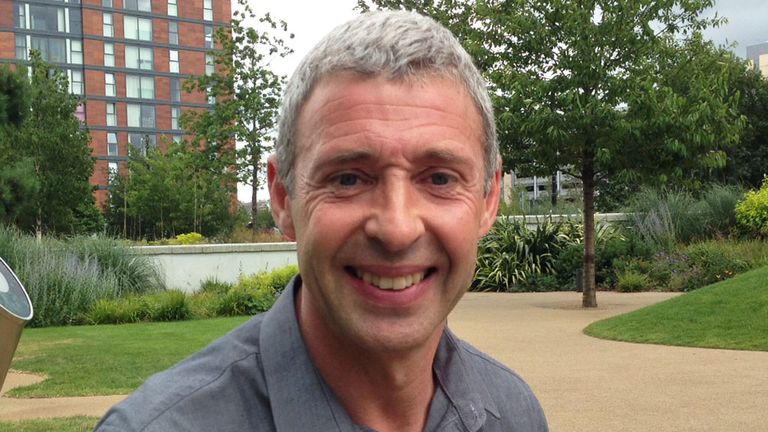 When St Helens beat bitter rivals Wigan last Friday, you may have expected coach Nathan Brown to be full of joy, but in the press conference his attentions turned straight to referee Phil Bentham, whose performance he labelled 'shocking', writes Sky Sports' Fraser Dainton.
Match officials have come in for a lot of stick this season. Although everyone says they have the hardest job in the game, there seems to be plenty of people willing to put the boot in.
Ian Smith - the RFL's Match Officials Coach - admits the pressure is probably greater than ever. "The scrutiny we're under with the cameras - especially with promotion and relegation -  and the profile of the sport after the World Cup, we feel the referees are under more scrutiny than ever before."
Criticism in public is hard to take. What we don't see is what goes on away from the games.
"There's a hell of a lot of dialogue with the coaches during the week regarding why decisions were given, whether it was right or wrong, or as per policy, etc.
"Its important we talk, so that if there's any misunderstanding, or interpretational confusion, we can sort it. The lads also do club visits and oversee contact sessions.
"The refs are trained so that policy and the way we try to deliver decisions are exactly the same. By going to clubs and trying to iron out any problems, it gives them an opportunity away from game day to have a bit of banter - so they realise that actually we do have a sense of humour, and maybe understand the game more than the players think, and vice versa."
One particular bone of contention is what's seen as too much use of the video referee.
Smith counters: "There are on average just over three video referee calls per game. When you think there are seven or eight tries per game, I don't think that's too bad.
"But when you think about the speed and the intricate lines some of the teams make, at times the referee has absolutely no choice.
"The guys are generally not on TV, and we work them hard in training to try to get in to the best position possible where they don't have to rely on the video. But when you have that technology, it would be very naive and reckless not to use it."
The other area causing great confusion has been the obstruction rule - a source of much debate when it comes to interpretation.
"Without any disrespect to your general spectator, they tend to see the big picture, while we have to get it down to fine detail, interpretation policy and law, and we've worked with the coaches and players to ensure they understand exactly what they can and can't do. Sometime we do get it wrong, so we do have to use the video ref safety net."
Many see the job as a thankless task, but there's no doubting Smith's love of Rugby League as he talks about the game with great passion.
Rest assured he's working hard to make sure future headlines are less about referees, and more about players.