Super League: 2015 restructure may not provide solution to longstanding issues
What will happen a year down the line? Out with the crystal ball...
By Jonathan Doidge
Last Updated: 02/08/14 2:47pm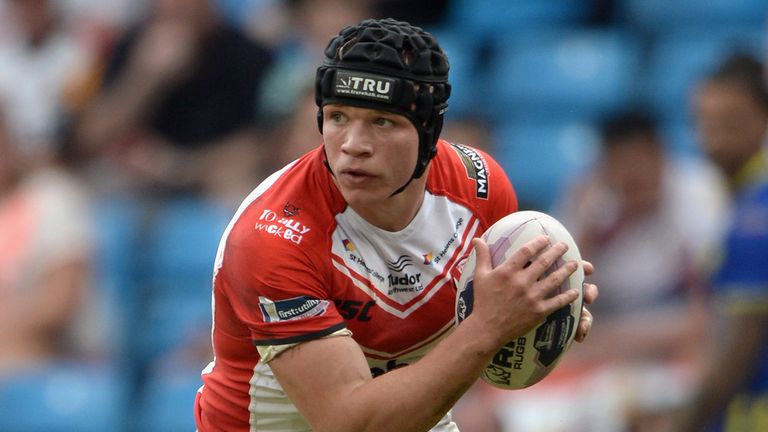 Next year will see a major restructuring in rugby league. With the current weekend taking teams to round 23 of Super League, let's take a look at what might happen 12 months on.
The latest shake-up is intended to make the sport more exciting for its fans by producing a greater number of meaningful games, so let's imagine that the next year's format exists today and see how the fixtures would shape up.
The new structure means that after 23 rounds of competition, the Super League, Championship and Championship One will each be split. The top eight teams in Super League will play seven games, with fixtures and venues to be decided on how they are ranked after round 23.
The top four teams will play four homes games and three away games, with teams placed between fifth and eighth playing three at home and four away.
Then, there will be a separate set of fixtures called the Qualifiers. Here, the bottom four Super League clubs will join the top four Championship clubs. Super League clubs finishing ninth and tenth plus the top two from the Championship will play each play four home games, while the bottom two in Super League plus the third and fourth teams in the Championship will be at home three times and away on four occasions.
So, as things stand at the time of writing, St Helens (current Super League leaders) would have home games scheduled against Wigan, Leeds, Warrington and Huddersfield. They would travel away to Castleford, Catalan and Widnes.
On the face of it that part of competition seems a bit like an extended play-off series and those who argue that Super League lacks the intensity of the NRL in Australia will be happy to see that there should be more of that under this structure, especially with play-offs to follow at the end of the 'Super 8s'.
Teams missing the cut at the present time would be Hull KR, Wakefield, Hull FC and Salford. Rovers and Wakefield would therefore get four home games in the Qualifiers along with Leigh and Featherstone, who would do so by virtue of being first and second in the Championship.
Let's assume, for argument's sake, that Bradford and London, Super League's current bottom two, slipped to become the Championship's third and fourth placed clubs at next year's cut-off. They would then have three home and four away games.
So Hull KR would be at home to Wakefield, Leigh, Hull FC and Salford and away to Featherstone, Bradford and London. I think!
And that's a key point. For a sport that has so often compared itself favourably with the other code in terms of its simplicity, it is introducing a structure that is definitely not easy to understand.
'Million Pound Game'
In its desperation for meaningful competition it will also stage a 'Million Pound Game', a play-off between the fourth and fifth placed clubs in the Qualifiers, with the three clubs that finish higher in that part of the competition being guaranteed Super League football in 2016.
There are other issues here. Fans will not know how many home games they are buying season tickets for at the beginning of the campaign, so may be reluctant to commit. Not only that, but there is still plenty of scope for embarrassing, lopsided scores here and Championship clubs may be on the wrong end of some hidings from regular Super League competitors.
For example, Leigh may have given Leeds a fright in the Challenge Cup earlier this season, but the Championship's fourth-placed club travelling away four times to better opposition in quick succession could lead to carnage on the scoreboard and hit their own ticket sales for the following year.
Hopefully it will be a roaring success and the apparent intricacies of the new structure will appear much easier to understand as the season unfolds.
Those who can't see the bigger picture, the potential for a great long-term future in the sport in London, will be happy to see them go this year. However, this could actually be a great opportunity for that particular club to make the most of the talent that it has been producing over a number of years and return to the top on merit.
In the future the game should really be aiming for a structure that has four divisions of 10 teams. Year on year the game has shown that the talent pool is not there in terms of producing enough players to supply a 14 or even 12-team Super League without watering down on quality and if it genuinely wants more people to turn up at games, then cutting the number of games for its elite athletes has got to help. Or, despite its recent insistence that the game's audience is growing (when in reality that is its television audience), is there an underlying fear that fewer games will mean fewer spectators, less sponsorship and less money coming in?
Would you rather have Hull KR v Hull FC four times next year, the kind of over-familiarity that has been levelled at the game previously. Or would you prefer to see two high quality matches between those or any other combination of teams, home and away where the intensity is high, followed by a play-off system involving the top five? I know where my vote would go.