JJB: Castleford attack against Saints defence sets up fascinating semi-final
Last Updated: 28/09/17 7:44pm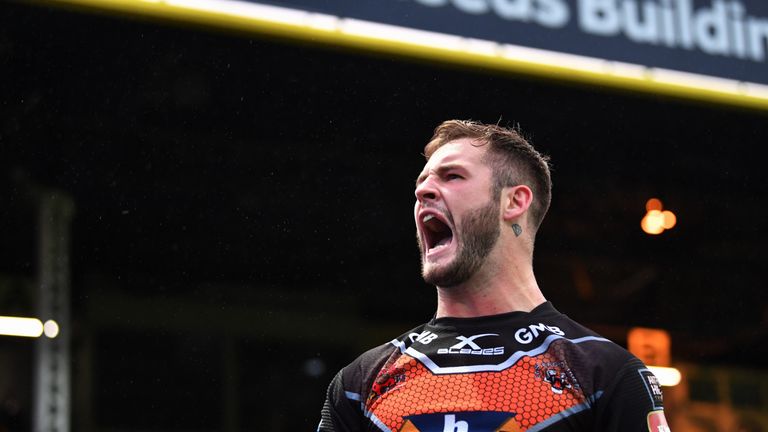 Jamie Jones-Buchanan says the differing styles between St Helens and Castleford will make for a fascinating semi-final showdown.
Jones-Buchanan is our studio guest for the knock-out game which is live on Sky Sports Main Event from 7.45pm on Thursday, and he believes that it is a case of the unstoppable force meeting the immovable object as Castleford's scintillating attack comes up against Saints' frugal defence.
The Rhinos forward picked out five talking points before the first semi-final of Super League XXII…
All to play for
Jones-Buchanan says despite the fact that the Tigers are comfortably ahead of the other teams in the top four, there has at times been little between the sides when they have played each other.
"I think it's interesting to look back on how each team has fared against the others in the top four," said the Leeds man.
"Hull seem to have had the better of Castleford at the moment, and at Leeds we've had a few results against Hull but haven't managed to get near the Tigers. So it will be interesting to see how it all plays out.
"Saints played Cas in the first game of the Super 8s and beat them - the only team to win at the Jungle this whole year so they will be looking to replicate that on Thursday night."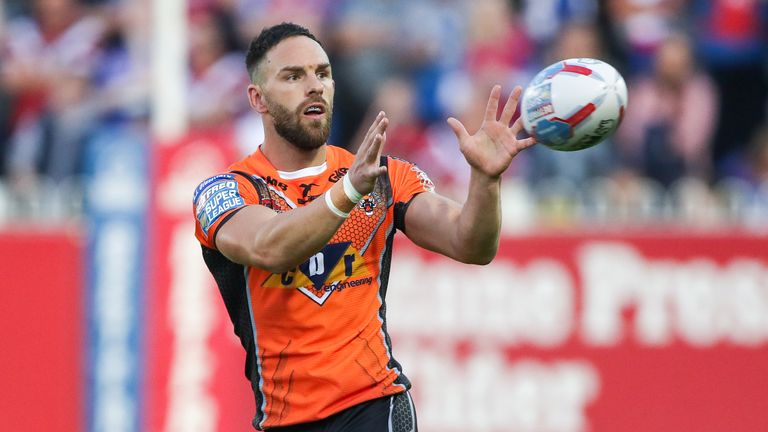 Key players
Jones-Buchanan says Luke Gale could be a big boost for the Tigers if he is cleared to play after recovering from surgery.
"There are a few rumours that he might play which would be huge for Cas. He's been a key man for them all year and that's why he's a contender for Man of Steel this season."
Meanwhile the visitors have a far heavier player who makes a literal impact for them.
"The big guy for St Helens this year has been Alex Walmsley which shows the difference between the teams. Alex has been instrumental in the way Saints have played this year and I'm expecting him to have a big game."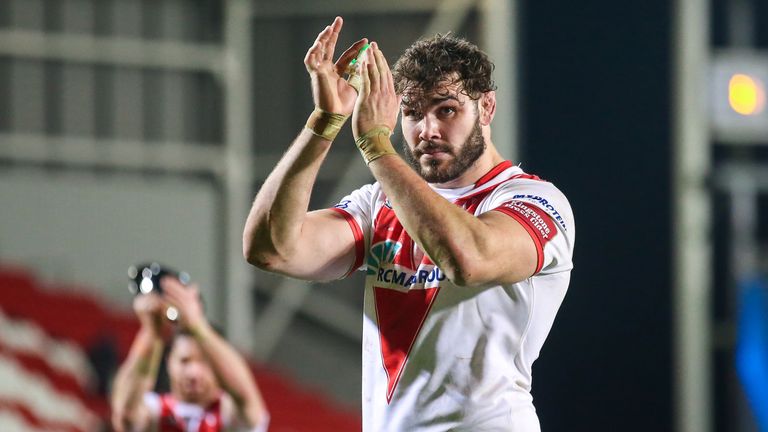 Styles make fights
JJB says what makes Thursday's game interesting is the different way each team approaches the game, and that just like in boxing, contrasting styles make for good bouts.
"I think St Helens will be looking to go strong through the middle and play really quickly with plenty of energy.
"Castleford, with or without Gale, will look to unleash their attacking prowess out wide which has delivered plenty of tries for them throughout the season.
"Both very different in the way they play but both are very lethal when they get going."
Saints need to start strong
The Rhinos forward says if St Helens are to make the Grand Final they will need to hit the ground running against the league leaders.
"Saints have got to start with a lot of energy. Cas's attack has been good for a number of years, and people have been talking a lot about their defence this season, but their good defence comes off the back of what they do when they have the ball.
"Once Cas have attacked a few sets, the opposition have had that much energy taken away from them that they ask fewer questions in response.
"I know that from first-hand experience. It's so hard defending the offence that Cas throw at you, when you get the ball back you struggle to do anything with it.
"On the flip side, you're looking at Cas who are the best attacking side in the competition, against Saints who are now the best defensive side in the competition.
"It will be interesting to see if it's offence or defence that wins the day."
Tigers have big-game players
Though the Tigers haven't got the knock-out experience that Saints have, Jones-Buchanan says their sheer desire will more than make up for it in the semi-final.
"I just don't think, with such a big prize on offer, they will let ceremony or the occasion overwhelm them.
"You've got a few players there, like Gale, who has done it tough over his career. He's played in some adverse conditions, and now he has an opportunity to reach the zenith of his career.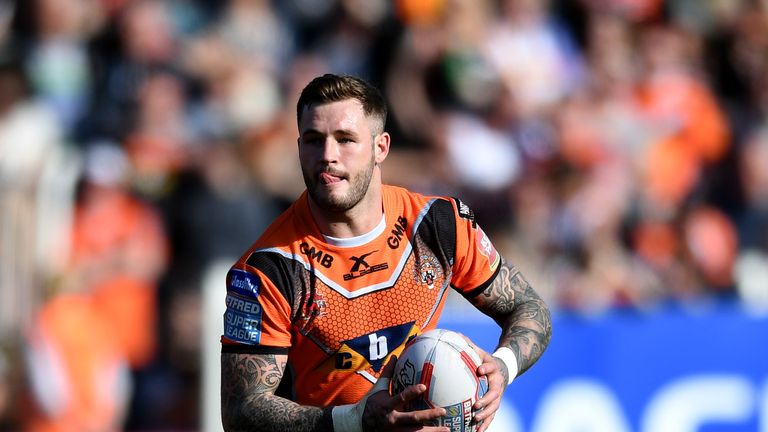 "Guys like Zak Hardaker has been there and done it with Leeds. There are a lot of desperate boys at Cas who trust one another and have a great team camaraderie.
"So whatever shortcomings they have with regards to experience as a team playing in these knock-out games will be overshadowed by their sheer desire to go on and win."