Hull FC forward Mark O'Meley confirms retirement plans
Hull FC prop Mark O'Meley has admitted he will retire at the end of next season.
Last Updated: 08/11/12 9:15am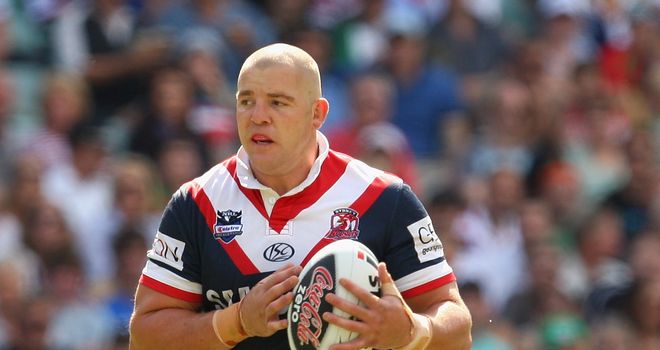 The Australian, 31, has spent three years at Hull but he will call time on a glittering career at the conclusion of his fourth.
He has won the NRL, earned 15 Australia Test caps and made 10 State of Origin appearances for New South Wales.
"I have promised my wife that next year is definitely my last. I'll play this season and then that will be it for me with rugby league," O'Meley told the Hull Daily Mail.
"This coming year is all about enjoying myself. If you enjoy yourself and you are happy, that is how you play good rugby.
"That is how you build team camaraderie and that is how you achieve, so I'm focussed on making the most of my last year."
O'Meley began his career with North Sydney Bears in 1999 and he went on to play for Northern Eagles, Canterbury Bulldogs, Sydney Roosters and Hull.
"It's been a great move here for me, I love the place. Each year when Hull Fair comes around I'm like a big kid. It has taken me three years to find the local golf courses, but I've loved my time here," he added.
"I won't go and play back in Australia because as a kid I watched all the old Australians go back to play in my local competition.
"Every week the other players were trying to fight them. Rugby league is massive in Australia and you have all these young blokes trying to make a name for themselves.
"You end up coming away with a black eye when you turn up for work every Monday morning."