Super League club Huddersfield Giants announce Batley Bulldogs partnership
Huddersfield have confirmed they have agreed a partnership with Batley Bulldogs.
Last Updated: 08/11/12 10:44am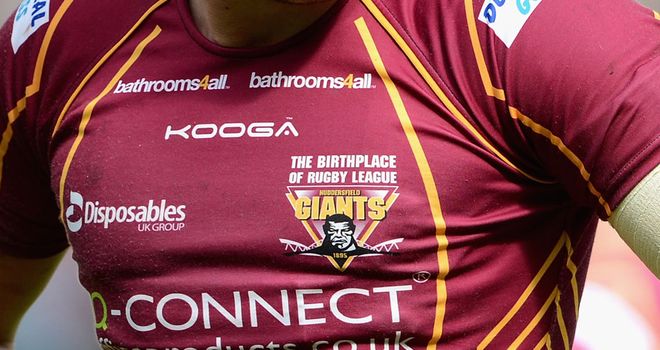 The agreement will see the Giants and Championship side exchange players, and Huddersfield say Batley will benefit from their welfare scheme, including medical cover.
Giants managing director Richard Thewlis said: "We were a prime mover behind the change away from reserve grade to a partnership scheme and Batley were the obvious choice for us to start talking to.
"We had firm ideas of what we wanted and in long conversations with Batley became aware of a clear gap in their offerings to their players and worked out a great way we could help.
"Whilst finances throughout the game are very tight we have welfare high up on the agenda so were surprised to find that overall the level of medical provision for part time players was not where we envisaged.
"John Kear and the Batley club are keen for that to change so we have devised a way whereby in essence Batley players can receive immediate Super League level medical treatment should they be injured.
"Furthermore as the season develops and our partnership grows we have a number of ideas that both clubs can benefit from but these will come in time.
"Naturally the main driver for us is to have a team for our fringe players or players returning from injury to play but again I would stress that we have no rights to our players being selected - every football decision at Batley remains 100% with John Kear.
"Our players who are not in that week's main squad will train alongside the Batley lads and it's up to them to earn the shirt there and then perform."