Denis Betts wants Easter double to be scrapped after Huddersfield thrash Widnes
Widnes coach Denis Betts insisted the Easter double header should be scrapped after the 62-6 mauling by Huddersfield.
Last Updated: 02/04/13 4:02pm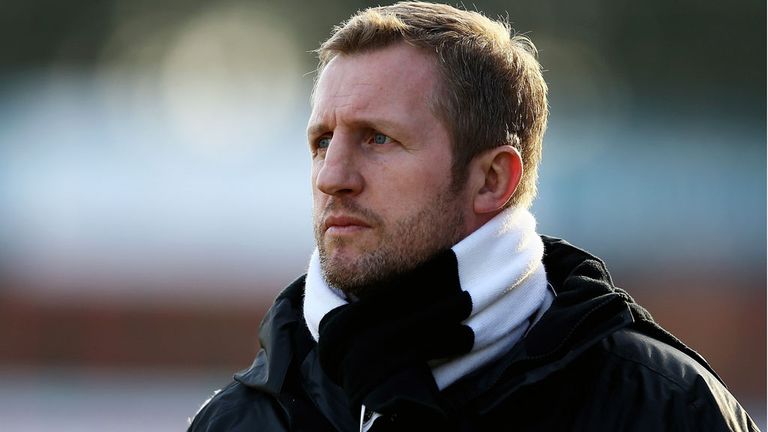 Betts made six changes to the side that beat Warrington 38-22 on Good Friday and although his inexperienced line-up was ruthlessly overpowered, he insisted he had no regrets over his team selection.
"If you'd have offered me two points a month ago from Catalan away, Wigan away, Warrington at home and Huddersfield, I would have taken them," he said.
"Easter has been a part of my life since I can remember but I think you've got to look at this and say, 'it doesn't work'. You cannot play the game the way it's played now and expect two games on a weekend.
"If you've got two big squads, you can do it but today I had four or five lads out there who had played one or two Super League games.
"I didn't put them in because I wanted to see them play, I put them in because I didn't have anybody else.
"I've got to look at the bigger picture as well, The war's not won this weekend, it's just another battle. I've got to keep my soldiers on their feet.
"When you see these lads the day after they've played, to turn them around two days later is close to cruelty. Sometimes you have to let go a little bit of the tradition and move the game forward."
But Betts' views were not shared by Huddersfield coach Paul Anderson, who said: "You get one day extra from turning around from Sunday to Friday.
"We've know all along that we'd be playing Friday and Monday at Easter. I've got no complaints about it. You should get on with it. It's an opportunity to rack some points up."