Ian Millward says Castleford squad are questioning each other after St Helens loss
Ian Millward has admitted that his Castleford squad are questioning each other following the 48-18 defeat to St Helens.
Last Updated: 02/04/13 4:03pm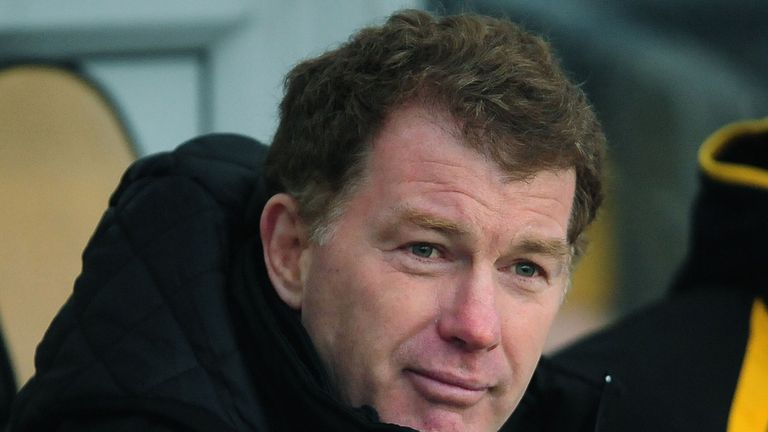 The Super League's bottom side conceded nine tries as they were swept aside by the hosts at Langtree Park on Monday, their sixth defeat in a row.
Millward says that morale in the camp is still relatively high but conceded that doubts have started to be raised amid the poor run of form.
"I think some players are a little bit disappointed with other players' inability to stay consistent," he said.
"I think some players are disappointed that they can show some facets that are quite appealing but then others that aren't up to scratch at times.
"If we get a bit of ball we can score some points but you have also got to defend when you don't have the ball. The scary thing is that during the week it doesn't seem like a team that is on a losing run.
"Some of the spirit - everyone is getting on and working together - is really good. It is not like I could say they are completely downcast and down and out - far from it. If you walked in there now you wouldn't totally think we've been on the end of a loss.
"But putting all the facets of rugby league together on a consistent basis is our deficiency at the moment."
Saints again had to play with veterans Jon Wilkin and Paul Wellens as a half-back duo but Nathan Brown's injury hit side still managed to run in nine tries.
Brown said: "The older blokes - Wilko and Wello - set a good standard for commitment and effort. You want to start well. Starting well on Easter Monday is always good. Us controlling possession made it really tough for them.
"They have had an unhappy time of late, a couple of unfortunate losses, so to start well and put that bit of doubt in their mind was always going to be beneficial."