RFL proposes changes to the structure of Super League and Championship
The Rugby Football League reveals details of proposed changes to the structure of the game.
Last Updated: 13/05/13 9:35am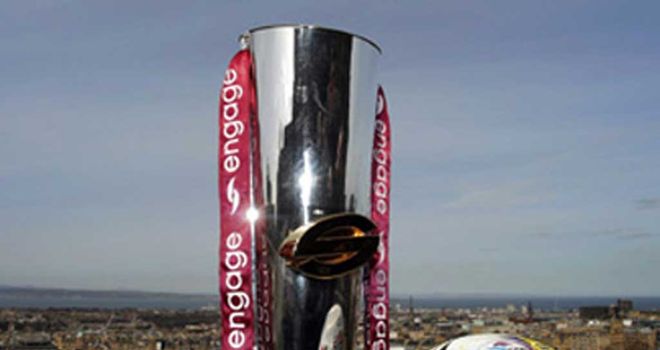 Three alternative plans to restructure the Super League and Championship have been proposed with the most radical featuring two leagues of 12 teams, which would be then be divided into three divisions of eight midway through the season.
The other two options propose either a 12-team Super League and a 10 or 12-team Championship, with one club promoted and relegated each year, or a two-division Super League with each comprising 10 teams.
Clubs will vote on the shake-up later this year although no changes can be introduced until the start of the 2015 season, once the current licensing period has elapsed.
RFL chief executive Nigel Wood put the proposals to Super League club representatives 10 days ago as part of a consultation process and made a presentation to the Championship clubs on Wednesday.
"The interest already shown in these ideas has been very encouraging and I believe these new proposals will produce positive change and innovation across the whole sport," said Wood.
"I do believe that we need to create a pathway into Super League but it is essential that we are mindful of the challenges that a straight re-introduction of promotion and relegation between part-time and full-time leagues would create.
"Whilst there is a recognition that the time is right for change, we fully understand the need to avoid destabilising the excellent progress that has been made in recent years.
"Consequently, addressing sustainable opportunities for clubs to progress has been at the forefront of our thinking and the reason why we have included a bold new approach to league structures within the Policy Review."
There has been a growing clamour for the scrapping of the licensing system, which was introduced in 2009 to guarantee clubs the stability of three years interrupted membership of Super League.
One of the proposals is clearly more radical than the others and would see two divisions of 12 in Super League, with teams playing each other once to provide 11 fixtures before splitting into three groups of eight in mid-season and then playing each other home and away to provide 14 more matches.
Under this option, each of the three groups would conclude with a play-off series and climax in a Grand Final or play-off final with final standings at the end of the regular season determining the make-up of the two 12-team divisions for the following season.
This option would mean two teams being relegated from Super League at the end of next season.
The RFL say they will now undertake further consultation before agreeing the way forward.