Super League: Daryl Powell hails Rangi Chase after Castleford win
Daryl Powell admits it will be difficult to replace Rangi Chase who is keen to leave Castleford at the end of the season
Last Updated: 01/09/13 9:57pm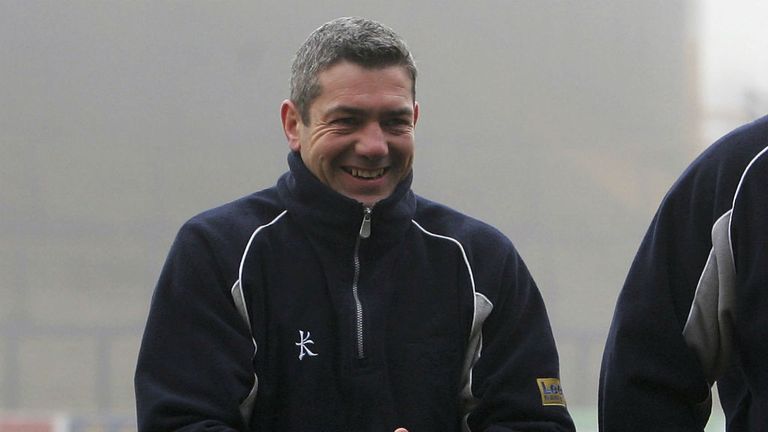 Chase, who has put in a transfer request, was the club's match-winner in Sunday's 44-30 success over Salford.
Salford led 24-20 before Chase transformed the game with a superb 62nd-minute solo try that sparked a burst of three tries in four minutes.
Powell said: "I had a chat with Rangi at half-time because I thought he was trying to do a little too much at times in the first half.
"He then has a period like he had in the second half where he is unbelievably difficult to handle.
"Everything he did turned to gold for a 10-minute period which put us on the front foot and got us back into a winning position.
"Rangi is special player and he certainly is if you give him any time.
"You can't replace Rangi, you've got to play slightly differently. Obviously, the club will do well out of it and we've got to make sure what we end up with next season is a positive situation."
Disappointed
Salford coach Brian Noble added: "Castleford had a couple of players that know how to change a game and Rangi did that for them and that's why he is the player he is.
"From our point of view I was again disappointed because we are clearly competing.
"I thought we gave Castleford too much of a leg up in the first-half and it was like a game of touch and pass at times in the second half.
"We have a good group and it is disappointing because, in the last couple of weeks, we have been in a position to win games.
"We just fell off with 10 to 15 minutes to go whereas if we'd been a bit smarter with some of our own plays it would have helped us."