Super League clubs voice opposition to RFL's restructuring plans
Plans for a major restructuring of domestic rugby league are in disarray after Super League clubs voiced opposition.
Last Updated: 10/10/13 11:32am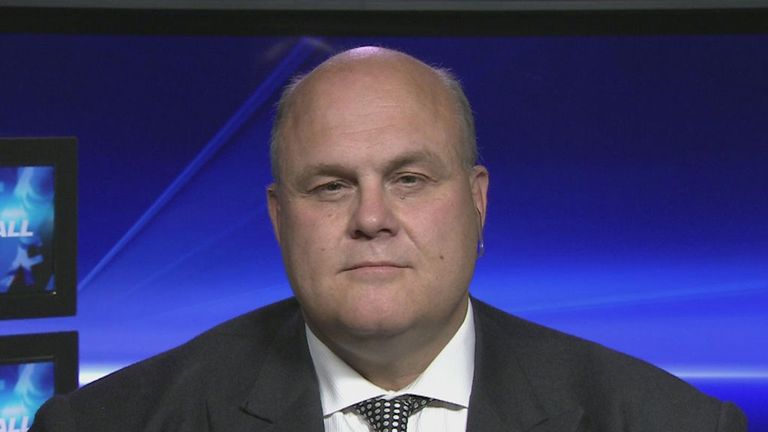 The Rugby Football League had called an extraordinary general meeting for Wednesday which was expected to finalise arrangements for a new league comprising two divisions of 12 teams and the restoration of automatic promotion and relegation from 2015.
However, a revolt led by Wigan chairman Ian Lenagan has prompted the RFL to postpone the EGM, due to be held in Leeds, until after the World Cup, which runs until the end of November.
A statement issued by the RFL said: "A majority of Super League clubs have indicated an interest in further consultation on the detail of the proposals in order to reach the best solution.
"These discussions will continue to positively progress but all parties involved are unanimous in their belief that the key focus for rugby league at this moment is staging a successful Rugby League World Cup 2013 and this should be the focus of the sport.
"The RFL will be making no further comment at this time."
Shock development
The shock development is an embarrassing climbdown for the governing body and threatens to undermine the credibility of RFL chief executive Nigel Wood, who was the driving force behind the policy review.
Lenagan called a meeting of Super League clubs in Warrington on Monday when it is thought they agreed to put pressure on the RFL to apply the breaks to the restructuring proposals.
The Wigan owner is concerned that the plans would weaken the financial position of Super League clubs in comparison to those in the Championship, who would receive more central funding under the reorganisation.
It is also believed Lenagan urged representatives at Monday's meeting to stick with a 14-team division, even though the Super League clubs had three times voted to go down to 12.
The proposals on the table for Wednesday's egm had been to either have straight-forward promotion and relegation between two divisions of 12 or introduce a convoluted system in which the two divisions divide into three leagues of eight after 23 rounds.
Now it is back to the drawing board, while, on a wider note, Lenagan's move calls into question the whole future administration of Super League.