Super League: Daryl Powell says Castleford will have 'formidable' team
Castleford coach Daryl Powell believes he has constructed a "formidable" squad for the Super League season.
Last Updated: 15/01/14 4:52pm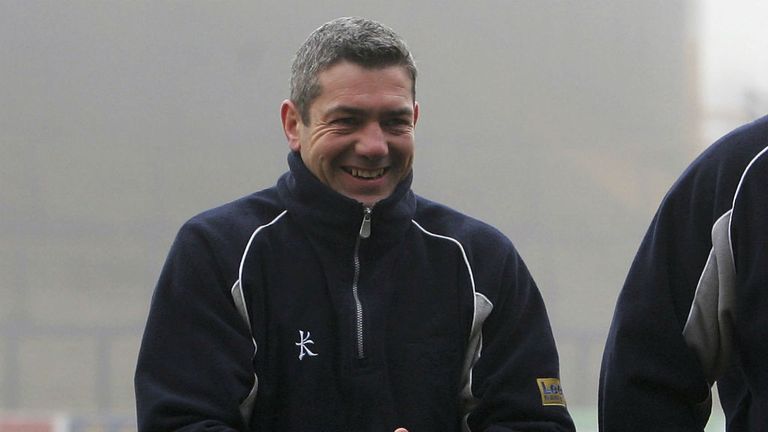 The Tigers finished a disappointing twelfth last season, and star player Rangi Chase has departed in a big-money move to Saflrod.
Powell has used the cash to rebuild the squad, and he is confident Chase will not be missed.
Luke Dorn, who is starting his second spell with the Tigers after being recruited from London Broncos, has been given Chase's number six jersey but is facing stern competition from fellow newcomers Brett Seymour, Marc Sneyd and Liam Finn as well as last year's number seven Jamie Ellis.
Castleford will begin the post-Chase era with the first of three pre-season friendlies against York on Sunday and Powell is comfortable with the prospect of life after the England international.
"I don't see it as a major problem," Powell said.
"I don't really want to talk about Rangi too much. He's gone and we've got to move on. Certainly the attitude and focus of this group is outstanding. The signs I can see are that we will have a pretty formidable team.
"We will probably be a bit more structured in the way that we play but I think it will be successful."
Forwards Andy Lynch, Scott Wheeldon and Frankie Mariano and centres Ashley Gibson and Michael Channing have also arrived and Powell says they now have major strength in depth.
"I think we've got everything we need within this group to do a great job this year," he said.
"I looked at the Castleford squad at the start of last year and it looked pretty skinny and that's how it turned out.
"When I came in, we were having to bring a few loan players in but we've been running a lot of 13 v 13 in practice because we've got the numbers, even though we've got a few injuries.
"It's great sign that we've got the quality of player within each position to push each other and I'm confident that will get the best out of them."
Powell has not decided who his starting half-backs will be but he has been hugely impressed by Ireland captain Finn, who joins from Featherstone.
"It's all to play for in pre-season," he added. "Liam Finn has come in reasonably late and he's settled in really quickly and really impressively.
"You talk to players around him and they've all been impressed with the way he's come in and organised the group.
"It's helped him because he's worked with me in the past but nevertheless he's come in with a confidence that is impressive.
"I think he's got a great opportunity to play really well in Super League and he's desperate to do it.
"We've got other guys who are equally impressive in practice. There's a battle, there's a battle on for positions across the field."