Don't look back
Paul Cullen says that Leeds' Challenge Cup win over Wigan is not relevant to their Super League play-off.
Last Updated: 27/09/12 11:47am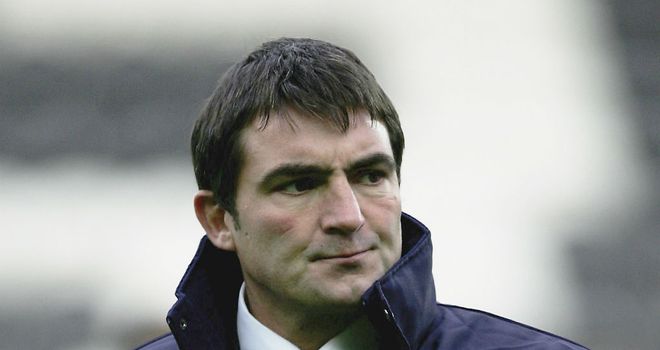 Sky Sports expert Paul Cullen says that Leeds' victory over Wigan in the Challenge Cup semi-final will have no bearing on their Super League play-off.
Wigan have, as expected, opted to face the reigning Super League champions in the semi-finals under the 'Clubcall' system, as Brian McDermott's side are the lowest-placed side remaining in the competition.
Leeds lost home and away to the Cherry and Whites in league action, however they did topple their next opponents in the semi-finals of the Carnegie Challenge Cup to reach Wembley.
But Cullen says those results will have no impact on next week's make-or-break clash.
"For me what has happened in the season is not that relevant any more. It is what is going to happen in the next few days that is the most important factor.
"Leeds will be wanting to get their on-field leaders ready - Kevin Sinfield, Jamie Peacock and Danny McGuire are more important to what happened four months ago."
However, Cullen does think that it will be different for the other semi-final between St Helens and Warrington.
Saints beat the Wolves 28-6 in the first play-off game just two weeks ago, and he feels that will definitely be in the minds of the players.
"That is relevant because it has been in the last couple of weeks and you have the same players in the same form. No one is going to reinvent form over a two or three week period, it is a slow build up - so three or four months ago forget it."
Looking forward
While Leeds did manage to win the Grand Final from fifth play last season, John Kear says that all the clubs will be putting that out of their minds and are all good enough to be crowned Grand Final champions
"Leeds have a special affinity with the Grand Final and winning the Grand Final and they will fancy their chances - they won it from fifth last year and they will have to do it again this year. But that was then and this is now and I am sure that will be the mantra of all four clubs.
"There will be some good rugby league - you can make a case for all the clubs and that is how it should be at this stage of the season."