St Helens' Shaun Magennis retires from rugby league because of serious knee injury
St Helens forward Shaun Magennis has announced his retirement from rugby league at the age of only 23.
Last Updated: 18/12/12 7:37am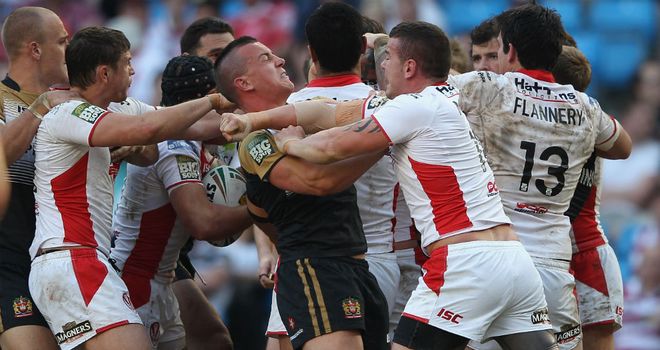 Magennis played 33 times for the club after signing from Blackbrook but he has been forced to call it a day after a lengthy battle with knee trouble.
He said: "My knee has been bad for a few years now. Not just last season; since I was 17 really.
"It was getting worse and worse and I kept having surgery on it. It came to a point last year when I couldn't train fully and I stopped looking forward to training as my knee was that sore.
"When I did train it was swelling up and I wasn't fully fit. I spoke to my surgeon and he said he could do an operation so I could get on with the rest of my life. In the end I chose that and now I have to move on.
"I could have played for another year but that would have made it worse and I was struggling with everyday life as it is. It was tough to go upstairs and walk so that's why I had the operation.
"The operation involved two screws and my tibia has been moved...and that means it wouldn't be successful for rugby players as you are constantly hitting the ground. It was an easy decision to make in the end."