Small improvement demanded from St Helens coach Nathan Brown
New St Helens coach Nathan Brown believes his squad only needs to improve slightly in order to have a major impact.
Last Updated: 24/01/13 4:32pm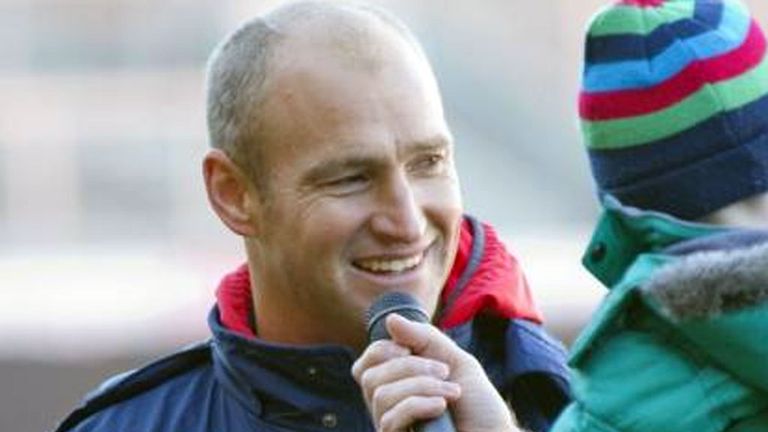 Former Huddersfield boss Brown has made three signings ahead of his first season at Langtree Park, bringing in Jordan Turner and Willie Manu from Hull as replacements for Michael Shenton and Chris Flannery, and snapping up promising forward Alex Walmsley from Batley.
"A lot of good things are happening at this club that don't need changing," said Brown.
"It's about trying to get some individual improvement out of all the players, maybe just adding one or two small things to the team because, whilst the team may not have won anything, they are always there or thereabouts.
"The reality is that Leeds and Warrington have won six out of the eight trophies in the four years I've been here.
"They're the two teams you've got to catch. To do that we need to get individual improvement unless you go and buy five or six players which we're not doing.
"We're quite comfortable with our squad. It's about trying to get some small bits of improvement."
Bonus
Brown had the bonus of being able to work with his full squad during pre-season training after St Helens failed to provide a single player for England's autumn internationals.
"One of the things that has held the game back here at international level is that all the best players go and play for their country at the end of the year," he said.
"They should do that but it means they don't get to have a pre-season, which is the time when they get to improve their game.
"It's when the coaches get a chance to work with the players and, if you're not coming to training in pre-season, you can't add stuff to your game.
"It's been great to work with blokes who have been so successful, such as James Roby, Paul Wellens and Jon Wilkin, who have played in numbers of Grand Finals.
"Watching the way they prepare their bodies to train, turn up for training and the way they practise is great to see. It only confirms what you already know about good, successful players."