Super League: St Helens coach Nathan Brown revels in win over Warrington
Saints coach Nathan Brown hailed his side's best display of the season after their impressive 22-10 win at Warrington.
Last Updated: 09/03/13 1:19pm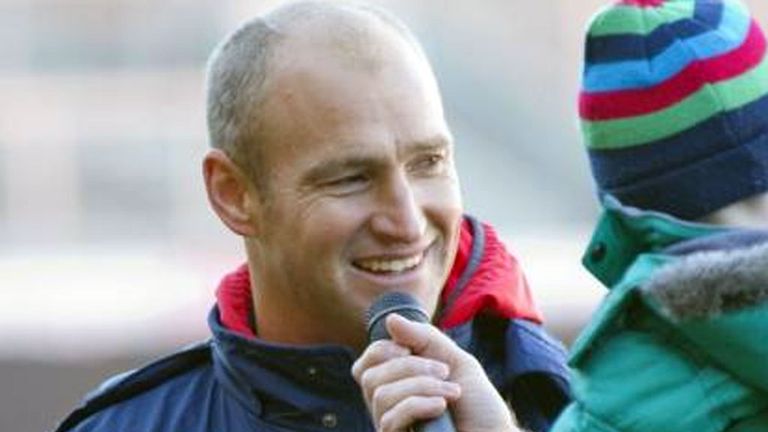 Brown said: "It was definitely our best performance so far. The opposition are a very good team led by a very experienced coach.
"To come here and beat them you need to play to a decent level and our start was pretty good.
"In the second half they fought back, as you would expect, and it was a tough game. They are tough players and to beat them is pleasing."
Former Huddersfield boss Brown felt it was always going to take time for Saints to get into their stride this year. He added: "We have changed our halves so many times already through injury and people have got to understand the team is still learning.
"This St Helens team has got to get a different identity. It is not the St Helens team people saw for 15 years. It has got totally different personnel.
"This is a different team that has to learn and earn its own identity and play a style which suits this team. As we learn that the team will improve."
Warrington coach Tony Smith admitted: "I don't know if we lost it but I think a lot of damage was done in the first 20 minutes. We made way too many errors - some forced, but some unforced.
"Saints were terrific in their defence and that rattled us at times instead of having some patience and sticking with it.
"After that I thought it was evenly matched throughout the game. It was a fantastic game but we had to try to catch up and we weren't quite good enough to do that."