Super League: Paul Wellens is looking for St Helens to bounce back against Castleford
Paul Wellens is looking for St Helens to bounce back from their defeat to Hull KR against Castleford on Sunday.
Last Updated: 05/07/13 1:25pm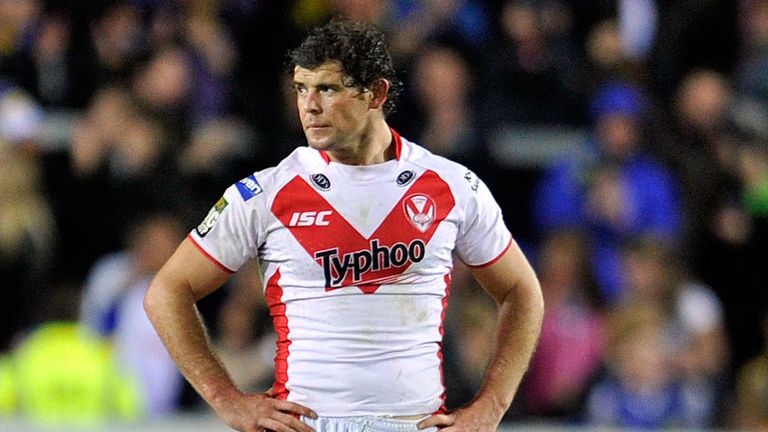 Saints went down 24-12 at home to Rovers to sit in eighth in the table, two points ahead of Wakefield Wildcats who have a game in hand but a worse points difference.
Experienced campaigner Wellens accepts the performance last time was below-par and believes the players must work hard to put things right on the pitch.
He told City Talk 105.9: "We were really disappointed with it. The chairman's statement said it was sub-par - I think he was being polite there to be honest. We recognise we can perform much better and have to do moving forward.
"In training this week our determination to improve is still there and we will continue to work hard for each other. But we do recognise and understand the disappointment of our supporters.
"I have been fortunate enough to be part of teams who have been successful. We have taken the adulation of the fans and paraded trophies in front of them.
"That is the great side of being a player but we need to recognise in the good times you get the adulation and therefore when things don't go right you get the criticism as well.
"As players we don't shy away from that and quite simply the performance on Friday wasn't good enough."
Momentum
Saints have beaten the Tigers on their last 10 meetings and Wellens is looking for another victory to give momentum to their season.
He added: "We know things will be ok if we work hard for each other, have the right mentality and strive to get better.
"We have every confidence we can do that. It will be a tough game on Sunday and we are under no illusions about how tough it will be. Castleford are a different team than they were a couple of months ago.
"When people say 'will St Helens make the eight' that doesn't sit right with me. We should be higher in the table but that is the situation we are in.
"We have to start winning games as the teams around us are in similar positions. It is an important couple of months for us. We have to get our form right, pick up victories and take some momentum into the playoffs."