Super League: James Roby injures ankle as St Helens win at Castleford
St Helens hooker James Roby is facing a lengthy injury lay-off after suffering an ankle injury in the win at Castleford.
Last Updated: 07/07/13 9:58pm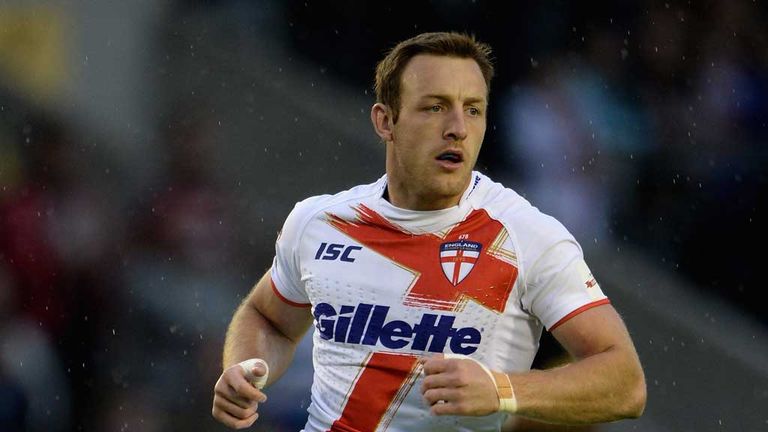 The 27-year-old, who has already spent around 10 weeks on the sidelines with another ankle problem this season, was hurt in the 17th minute.
Roby's injury will also be a worry for England boss Steve McNamara ahead of the World Cup this autumn.
"He's not so flush," said Saints coach Nathan Brown. "They feel he may have done the exact same injury on the other foot, which is not great.
"The trendy word for it is syndesmosis. He's tested positive for two signs of it so it's not 100 per cent but he's certainly not going to be good because James Roby doesn't come off. He's a tough kid.
"If it is the same injury, it's a 10-weeker."
Brown was pleased with his side's performance as they notched an 11th consecutive win over the Tigers.
He added: "The boys responded well after half-time basically on the back of holding onto the ball and I thought we defended Rangi Chase better in the second half.
"In the first half he had the dinner suit on, we gave him too easy a time. In the second half Jon Wilkin did a great job in helping take him out of the game for a period of time."
Pretty disappointed
Castleford coach Daryl Powell, whose side led 16-12 at the interval, said: "I'm pretty disappointed. It was a good opportunity for us and at half-time I thought we were good value for where we were.
"I thought we should have been further in front. We dominated the game but they got us with a couple of sucker punches.
"Then we just didn't come out at the start of the second half and, once St Helens get you by the throat, they are pretty good.
"I expected there to be a few points today because of the conditions but it's not an excuse. Defensively we should have been better.
"Today was a step back. We've just got to keep working hard and front up in our next game."