Super League: Centre Jordan Turner has no desire to leave St Helens
Jordan Turner has no desire to leave Langtree Park after signing a three-year contract extension last season.
Last Updated: 07/05/14 12:21pm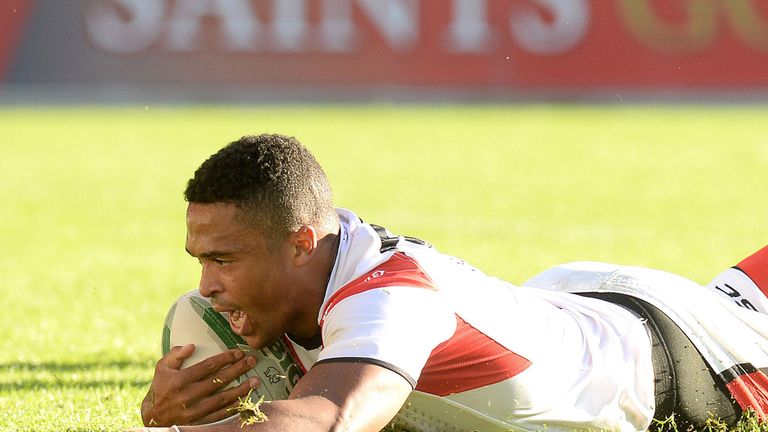 The former Hull FC and Salford man joined Saints to win trophies and says it is an 'honour' to play for the prestigious Super League side.
Turner, who is currently sidelined with a broken foot, has no desire to leave and play elsewhere based on how he feels about the club and playing under Nathan Brown.
"For me, it is an honour to be playing for one of the best clubs in the world," he told the Manchester Evening News.
"I am 25 and I came to Saints to fulfil my lifelong ambition to win trophies and be part of a great side.
"I can never see myself wanting to leave Saints. The way I feel right now, I have no desire go and play for another club.
"Brown wanted me at Saints and I want to repay him. We have let ourselves down a few times this season and a setback certainly brings you back down to earth."
Old club
Turner still has a soft spot for his old club the Red Devils and he believes that had they held on to some of their talent over the years they would be a force in Super League.
Marwan Koukash is working hard to turn around the club's fortunes on the field following the recent acquisition of Kevin Locke for 2015, but it is the ones that have got away that irked Turner.
"I also keep an eye on what's happening at my old club, Salford. There was never a lack of ambition at Salford during my time there but it was always tough trying to compete with the top clubs," he continued.
"I often wonder what might have happened had they not allowed the likes of myself, Richie Myler and Stefan Ratchford to leave. Things could have been so different for them now. We had quality Australians in Ray Cashmere and Mark Henry. Matty Smith and Joel Moon have gone on to play in major finals.
"The potential was there. It all just went to pot and that's the sad thing. I am not a believer in quick fixes but I do feel that, given time and providing he stays around, Salford will eventually come good under Marwan Koukash.
"They can be up there with the likes of Saints and Wigan."