Assistant coach Sean Long is still hoping to remain with the Salford City Reds
Salford assistant coach Sean Long has spoken with interested parties as uncertainty surrounds the City Reds' future.
Last Updated: 28/12/12 1:34pm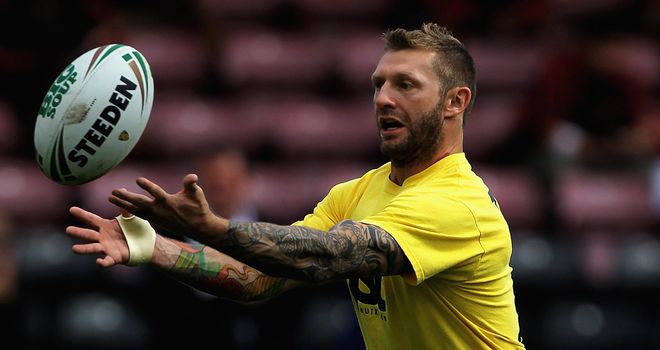 Members of the playing staff have been discussing their options while the club's future remains in doubt as they seek fresh funds.
Bradford Bulls are believed to be interested in adding former St Helens playmaker Long to their set-up under new coach Francis Cummins.
The 36-year-old is keeping his options open, although he insists his first choice is to remain with Salford.
"I have spoken with some other clubs with how things are right now but I don't want to leave Salford," he told MEN Sport.
"I am hoping new investment in the club will soon take place. This is where I want to stay."