Marwan Koukash hopes to complete Salford City Reds takeover over the weekend
Marwan Koukash has revealed that he hopes to complete his takeover of Salford City Reds over the weekend.
Last Updated: 17/01/13 11:15pm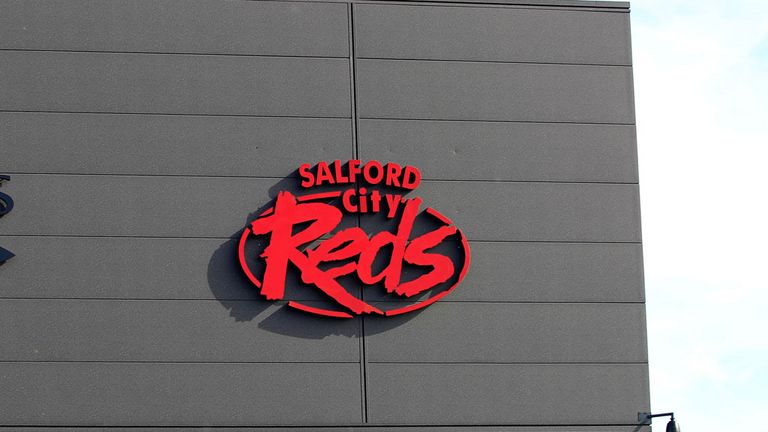 The racehorse magnate is in advanced talks with Reds chairman John Wilkinson and Salford City Stadium owners Peel Holdings and Salford Council.
Dr Koukash watched a makeshift Salford side suffer a 34-16 defeat to a near full-strength Wigan in a pre-season friendly at Barton, and he declared afterwards that the takeover is close to being finalised.
"I hope it can be done in a few hours, certainly no longer than a few days," he said. "Hopefully by Monday we can announce the deal."
Salford avoided a winding-up petition last week brought by HM Revenue and Customs and former players Vinnie Anderson and Luke Patten over around £400,000 in unpaid bills, but the club's future now looks far brighter.
Koukash plans to invite Wilkinson to become the club's president, and he vowed to give head coach Phil Veivers funding for new players, with recruitment being overseen by former Wigan and New Zealand coach Graham Lowe.
"The first thing I said to John was how grateful everybody was for the services he has provided and that, once I sign on the dotted line, he's going to be my president for life because I think he deserves that role," he added.
"He's been extremely honest. He's supported the club for the last 30 or 35 years and he's a wonderful man.
"I've met Phil a couple of times and I would like to say that Graham Lowe is not replacing Phil.
"He will work with Phil to recruit the right players. They will work as a team. We have full confidence in Phil and I think he will do a wonderful job. Graham has had meetings with Phil and we've identified a number of players.
"Although we haven't signed on the dotted line, we have been speaking to a number of players, players that will bring the crowds in and players who could win matches."