Marwan Koukash's arrival at Salford City Reds has caused smiles all round according to coach Phil Veivers
The takeover of Marwan Koukash at Salford City has lifted a weight off players' shoulders, according to Phil Veivers.
Last Updated: 31/01/13 4:10pm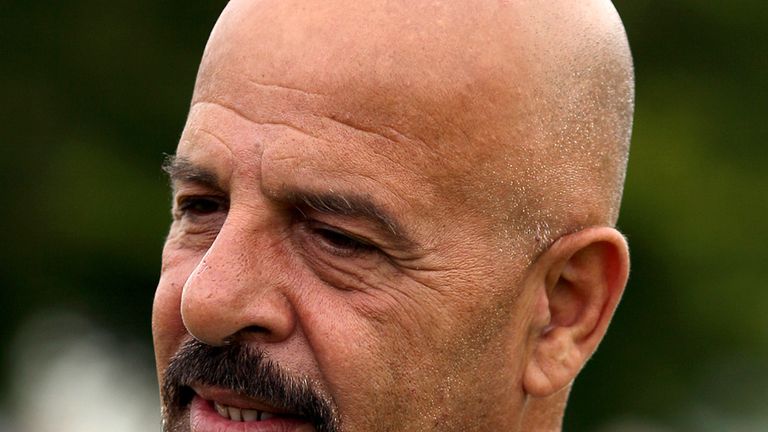 The millionaire businessman watched the City Reds in action against Wigan on Thursday, with his takeover of the club thought to be completed by Monday.
It was only last week that the Super League side avoided a winding-up petition brought by HM Revenue and Customs, and Veivers is more than happy with the sudden bright future ahead.
"There's been plenty of stress over the past two or three months and Dr Koukash coming in and giving the boys some assurances prior to the game has lifted the weight off a lot of shoulders," he said.
"There's a few extra smiles going around than there has been over the last few weeks."
Five-year plan
Kuwait-born racehorse owner Koukash expressed his faith in Veivers and pledged to provide funds to strengthen the team, but the coach was quick to play down any expectations of a quick fix.
"It's not something that's going to happen overnight, it's going to be over a period of time," Veivers added.
"Through this year and into next year is when you are going to see some differences and different names coming in.
"When I took the job last year I said it was a five-year plan. Obviously being taken over and being able to spend up to the salary cap speeds that up a bit.
"But I'm not stupid enough to say 'Grand Final here we come'. I'd be deluded if I said that."