Super League: Alan Hunte is enjoying his time as Salford caretaker boss
Alan Hunte is hoping he will remain in charge at Salford for a little longer following the 23-23 draw with Wakefield.
Last Updated: 11/03/13 8:35am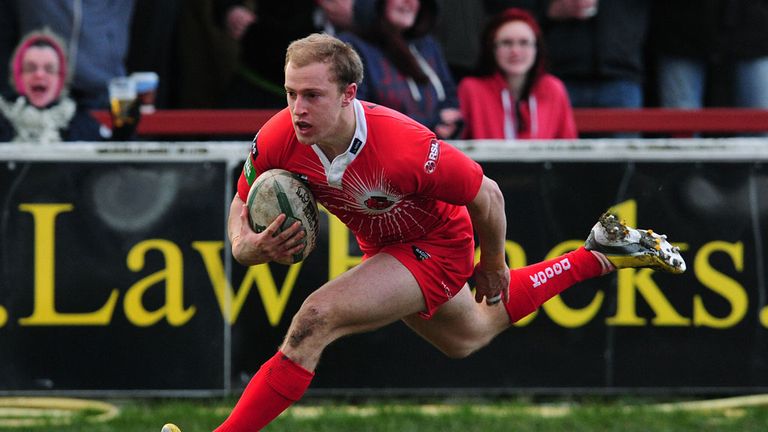 The former international centre is at the helm on a temporary basis following the sacking of Phil Veivers and has been told he is among the candidates for the permanent role.
And Hunte kicked his tenure off with a handy point at one of last season's play-off teams, which would have been more but for a late drop goal from Jamie Sykes.
"I've coached at youth level, at Doncaster, and this is another coaching job for me," Hunte said. "It's all I've done and I love doing it.
"When I was given the job on an interim basis I know jokes were made comparing me to Rafa Benitez at Chelsea.
"But every coach in sport, Sir Alex Ferguson apart, is interim and, if you don't get success, you're out of a job.
"At the start of the week I said to myself that I didn't want to be out of a job at the end of the week. Hopefully that's not the case.
"I had a conversation with the directors in the last week and I am happy with where I stand.
"Marwan (Koukash, owner) has spoken to the lads and he's happy, but he won't let it lie with this and why should he?"
Effort
Regarding the match itself, Hunte added: "We improved on a lot of the things we have lacked in the past.
"For effort and professionalism it's a big yes, and we are in there feeling like we have lost."
Wakefield coach Richard Agar was not happy with his side and said: "I'm disappointed with the performance and a little bit angry about the way we played.
"We were lacking in certain areas and I'm looking at our senior guys. We made far too many errors and Salford worked really hard.
"Our enthusiasm did lift but the quality didn't. I think we knew we were good last week and the week before, and maybe felt like we could just turn up.
"Rugby league doesn't work like that. We had too many players who were not willing to roll up their sleeves and who were not at the standard we require."