Salford owner Marwan Koukash wants Brian Noble as his next head coach
Salford owner Marwan Koukash says he would be "honoured" if Brian Noble took the vacant position at his club.
Last Updated: 21/03/13 9:05am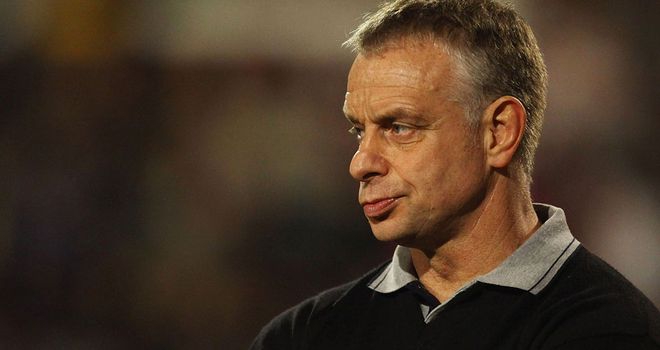 Salford chief executive Ed Farish refused to name specific targets for the vacant City Reds coaching role when asked on Tuesday.
But in his typically extrovert fashion, horse racing magnate Koukash courted Noble to become Phil Vievers' replacement when the pair appeared together in a round-table interview with the BBC.
Koukash said: "This club, if managed properly over the next four years, could become the biggest club in the country.
"I am after the best coach I can get my hands on. Brian fits that bill and I would be honoured if we could work something out and Brian could become our coach."
Potential
Noble, who won three Super League titles with Bradford, has not held a full-time coaching position since he left the Crusaders at the end of the 2010 season.
The former Great Britain coach said: "Salford are the nearly team, really. They need a vision and with that vision it (success) is achievable.
"They've always been the nearly men but when you look at the city of Salford and Manchester, it's massively important to the game that we're strong there."
Koukash has made a number of outlandish moves since taking over the City Reds, attempting to lure Sam Tomkins from Wigan and promising to sign Salford-born Adrian Morley from Warrington.
And on Morley, he remains hopeful that a deal can be brokered to bring the 35-year-old forward to Salford.
"Adrian is an iconic figure of this game and I know I upset a few people when I made an enquiry, but he is the ideal person for us," he said.
"He is a Warrington player, but if he becomes available I'll be the first person to knock on his door."