Super League: Alan Hunte praises Salford after win over Huddersfield
Salford's interim coach Alan Hunte praised his side's resilience following the 21-20 victory over Huddersfield.
Last Updated: 29/03/13 6:05pm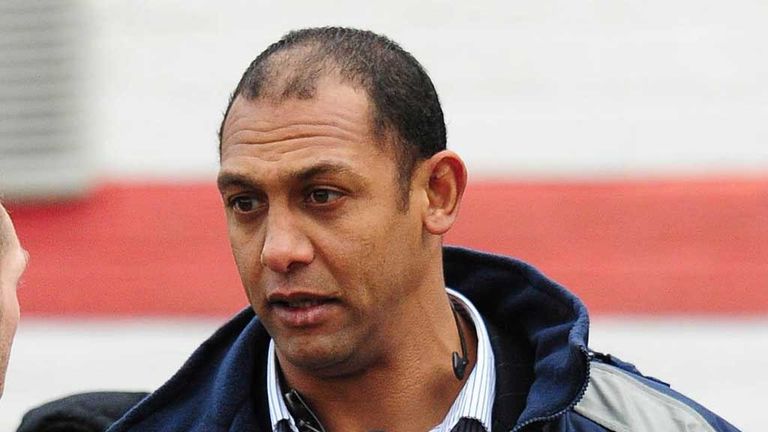 The Giants appeared to be heading back to the top of the Super League table when they rallied from 20-10 down to level at 20-20, but Mark Sneyd sealed the City Reds' second win of the season with a drop goal eight minutes from time.
"Huddersfield threw everything at us and I was worried when they scored two quick tries to make it 20-20," said Hunte.
"That was a turning point because in the past we would have been dejected but we showed a lot of resilience and stayed in the game.
"We got in an arm wrestle and deserved the win.
"The players needed a confidence boost because they are not as bad as some people have been telling them.
"Some of the criticism may have been justified but the guys have done a lot of soul searching in the last month and our job is to prove the critics wrong."
No complaints
Huddersfield boss Paul Anderson had no complaints with the result which followed on from last week's defeat at Warrington.
"In life you get what you deserve and we came up against an enthusiastic and energetic team," he said.
"We looked like we had never been on a field together at times but credit to Salford they did not give us anything.
"I am disappointed all round defensively and offensively although Eorl Crabtree was very good.
"It's easy for an ambitious team like us to play the Wigans and Warringtons but we need a similar attitude against the Salfords and obviously our attitude was not right."