Salford caretaker Alan Hunte backed Brian Noble after the 24-18 defeat to Hull
Salford caretaker Alan Hunte backed Brian Noble to turn the club around after the 24-18 defeat to Hull.
Last Updated: 13/04/13 8:13pm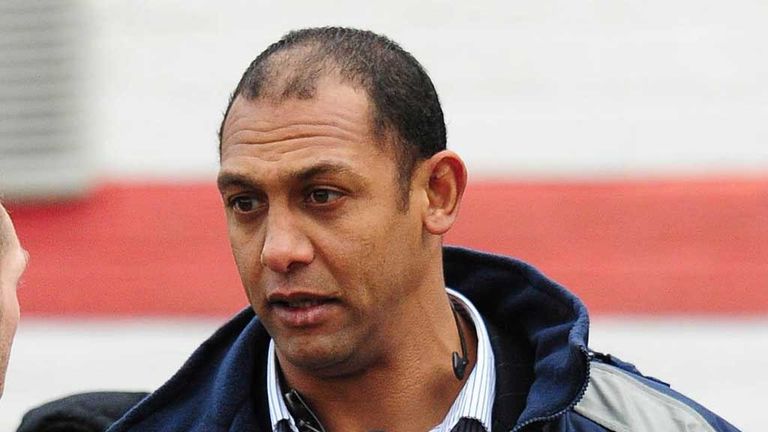 Reds owner Marwan Koukash has secured the arrival of 52-year-old Noble, who will inherit a side that lost four its first five matches of the year.
Hunte, who will return to his former role as youth coach, said: "I've known Brian was a strong contender from day one and my role has not changed.
"Brian is a great choice and his pedigree speaks for itself. He has coached two top Super League clubs and took Crusaders further than anyone imagined.
"He's a good bloke too and we are all looking forward to the challenge ahead. I'm looking forward to working with a world class coach."
On the game itself, he added: "We defended well apart from conceding three soft tries to a charge down, an 80 metre kick and a turnover from the kick off. But it was a million miles away from last week at Widnes.
Fantastic
"Jake Emmitt had a fantastic debut and we have to keep improving. We have surprised a few people by gaining five points and we must continue to make steps this season."
Hull coach Peter Gentle said: "You can't put young heads on old shoulders but the youngsters did well. The intensity and desire was there and it was never going to be pretty with such a strong wind.
"We are clawing our way up the ladder although our kicking was not exceptionally good.