Super League: Wigan injury concern over Matty Smith
Wigan coach Shaun Wane has revealed Matty Smith could have a serious shoulder injury following the win over Salford.
Last Updated: 04/05/13 11:13am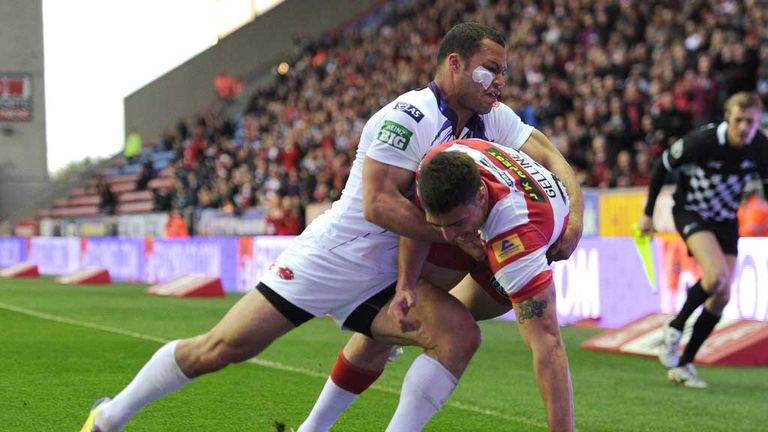 The Warriors ran in nine tries against the City Reds to extend their lead at the top of the Super League table to three points, but Wane was left fuming over what he thought was a blatant shoulder charge that could leave him without scrum-half Smith for a number of weeks.
He said: "I was impressed tonight. I thought we did really well and scored some great tries considering the ruck speed was painfully slow. I thought our skill was good, our concentration was good and our defence was good.
"Matty Smith, well you all saw the shoulder charge and that went on report so someone will get the benefit of that. He has badly damaged his shoulder so I wasn't impressed with that."
Winger Anthony Gelling also had to be substituted after suffering a shoulder injury as he scored in the first half.
Wane added: "I feel sorry for him, he is a good kid. He is fit and strong and then he does that, I'm really disappointed for him but he'll be back."
Salford coach Brian Noble said: "Compliments to Wigan. That is the bar that we have to aspire to.
"They are physically very good and they had too much prowess physically and skilfully tonight. It is a reality check for us and the commitment has to start on Monday to get better every week.
"It is a team game and we have to make sure that we need to be a bit better than that. There were some individual performances that were good and we can build on that.
"I fully understand where we are at and where we need to go to and I'm pretty confident we will make strides both this year and particularly next year."