Super League: Salford to be known as Red Devils from 2014 season
Owner Marwan Koukash has confirmed that Salford will be known as the Red Devils from the 2014 Super League season.
Last Updated: 05/06/13 10:18am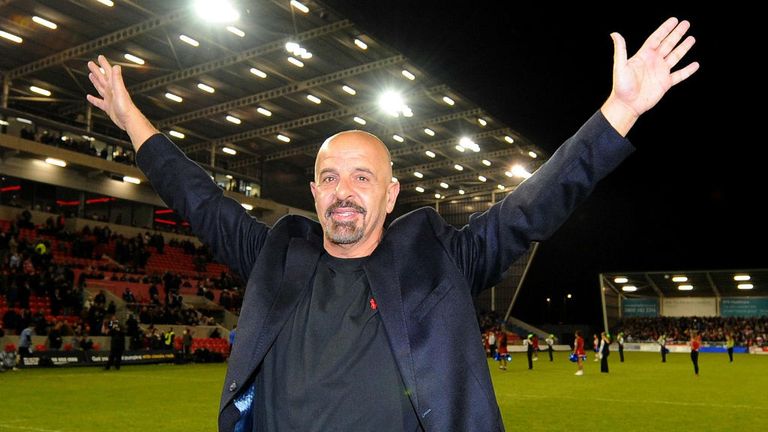 Koukash is keen to stamp his brand on the top-flight strugglers and feels a change of identity from the City Reds will enhance the club's appeal.
Not only will the team wear a Red Devils logo for home games but the team will also adopt a grey and gold for away matches - the same colour scheme as his race horses.
"I feel it is far better for us to be known from next season as the Red Devils," Koukash told the Manchester Evening News. "It is also a far stronger and appealing title.
"We are up against teams in Super League who are known as the Bulls and the Warriors and I want us to be seen as the Red Devils. Warriors playing the Red Devils sounds so much better.
Rebrand
"This is all part of a major plan to rebrand the club, make a new start and make more people aware of who we are and for them to become involved."
Koukash has also confirmed that Salford are closing in on new signings, revealing that up to four big-name players could be signed inside the next two weeks.
"We have three or four big-name players lined up and they will make a massive difference to the squad," he added.
"What we are doing may be finalised in a week or two. One player we have targeted will have a huge impact on the game if what we intend to do comes off.
"I may well have to go out to Australia to oversee these deals and to tie them up, or I may meet with agents in Dubai. We are doing our very best to secure the right kind of players we know are needed to take this club forward."