Super League: Salford City Reds owner Marwan Koukash hails Brian Noble
Salford owner Marwan Koukash has praised Brian Noble who he appointed as head coach of the Reds last month.
Last Updated: 30/05/13 1:24pm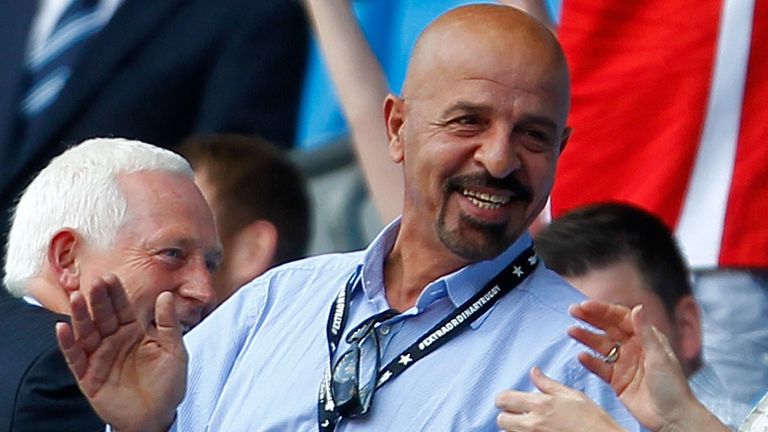 Although Salford are currently second from bottom of the Super League table, Koukash believes the club is on the up under Noble's guidance and strong work ethic.
Koukash told the Manchester Evening News: "I'm delighted with how things have gone since Brian took charge.
"We are starting to see real progress. Brian is more than just the coach, I class him as a mate. There is a mutual trust and respect between us. We work very well together.
"We travel up and down the country looking at ways to improve all aspects of the club.
"We talk to agents together as we look to strengthen the team. He is a top-class professional who conducts himself so well.
Impact
"The instant impact he has had on the team and the club is there for all to see.
"Our supporters have smiles on their faces again. We are becoming stronger over time and we are heading in the right direction.
"I am pleased with what I have seen from the players. They are playing for each other and there is a very strong spirit among them.
"Brian's experience in rugby and in business is second to none.
"He knows all about team building and we have seen in recent weeks how the team is buying into what he wants.
"This time next year we really will have a top-class squad and we will be a force. Very exciting times lie ahead for Salford - trust me."