Brian Noble knows he has lots of hard work ahead after Warrington rout Salford
Brian Noble admitted his Salford side had been torn apart after they slumped to a 68-10 defeat at Warrington.
Last Updated: 02/06/13 6:43pm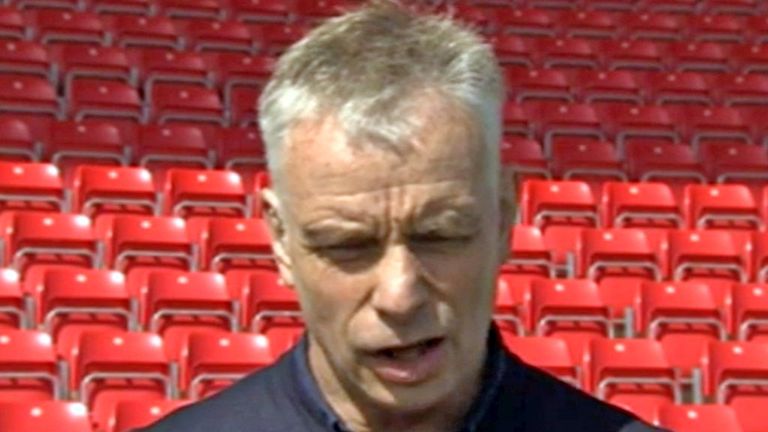 The City Reds conceded 12 tries at the Halliwell Jones Stadium, the third heavy defeat they have suffered against the Wolves this season.
Noble was encouraged by Salford's win over Widnes last week but knows he has a lot of hard work remaining to turn around the club he took over in April.
Noble said: "I think we played a really good team. The quality and speed of some of their execution was there to see. If they made a break they finished the break, which was a really pleasing aspect for the opposition.
"After the strides we made last week, Humpty Dumpty fell off the wall. But it's great this week, we get to put it back together again.
"There were some salutary lessons there about the standards we have to reach and the physicality we have to get to.
"Whilst we're clearly disappointed, it's another week's practice for us trying to put it right. But on a day like today, Warrington can do that to anybody."
Disturbance
There was a disturbance in the crowd towards the end which brought Reds owner Marwan Koukash to his feet to calm the situation - match commissioner Ian McGregor reported a bottle had been thrown on to the pitch.
But Noble praised Salford's fans, adding: "I thought the Salford fans were terrific. They sung really loudly and proudly and it is important, when we are back at Salford City Stadium next week, we appreciate that and respond in the manner the players can."
Wolves coach Tony Smith said: "It was a pretty complete performance. We were very committed. The easy thing would have been to not compete at our best.
"We have had some recent hit-outs and won fairly comfortably. To stand up and deliver again took some commitment and some overcoming of the complacency tag you could have before a game like that.
"There were no aspects of that shown there. Our boys were very good and they stuck to the task they set out to do today."