RFL to investigate claims of illegal approaches by Salford
The Rugby Football League are investigating claims that big-spending Salford have made illegal approaches to players.
Last Updated: 03/09/13 3:18pm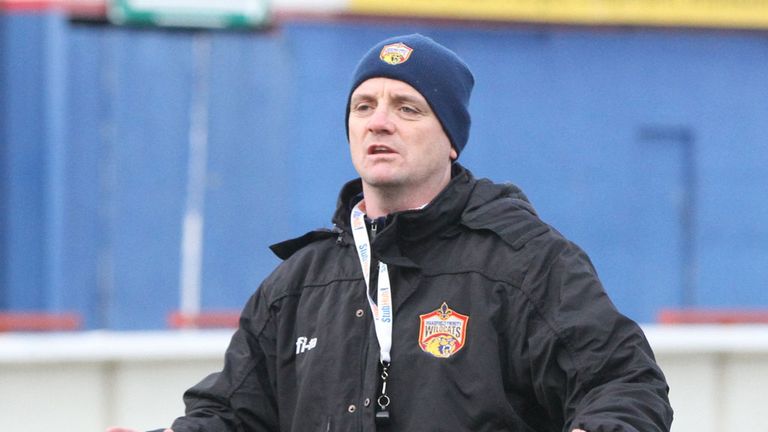 The City Reds signed scrum-half Tim Smith from Wakefield at the weekend, and Wildcats coach Richard Agar then accused Salford of speaking to other players who were under contract.
"We notified the RFL quite a while ago about this," Agar said. "They will deny it and there is a third-party agent working for them but I know that players under contract have been approached.
"That's a disappointing mode of operation. We know certain things go on but sometimes there are ways and means of doing things."
Salford now owned by businessman Marwan Koukash, who has called a press conference on Thursday to announce details of a rebranding of the club and to unveil a host of new signings.
A spokesman for the RFL said an investigation will be launched as soon as the Wildcats provide evidence to support their allegations.
"Once we receive that evidence, our compliance unit will begin an investigation," the spokesman said.
But a Salford spokesman said the club were confident they would be cleared by any investigation.
A City Reds statement read: "We are content the club has acted openly and honestly in all of its transactions and followed the correct proceedures and will continue to do so.
Meanwhile, the RFL is continuing to look into claims that newly-crowned Super League leaders Huddersfield made an illegal approach for Bradford prop Craig Kopczak towards the end of last season.
The Giants were cleared of any wrongdoing following Bradford's initial complaint but the RFL re-opened its investigation after conflicting evidence surfaced during a recent court case in which Keith Mason successfully sued Huddersfield for wrongful dismissal.