Super League: Brian Noble says Salford Red Devils must perform in 2014
Salford Red Devils head coach Brian Noble insists the 2014 Super League will be time to ambitious club to perform.
Last Updated: 31/12/13 4:10pm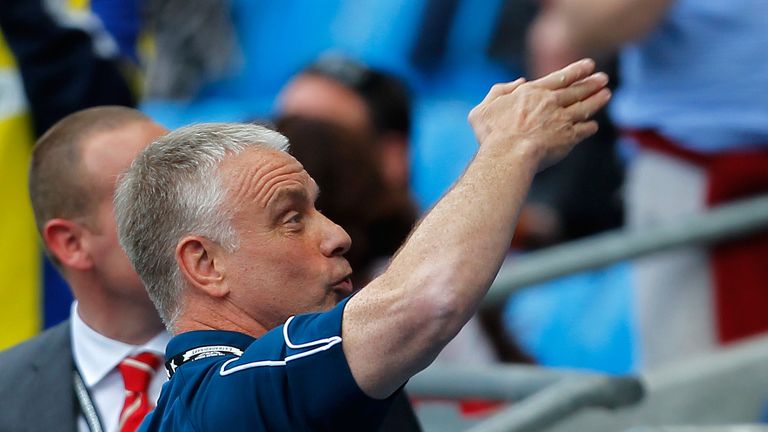 Koukash has lofty ambitions for the Greater Manchester club, but just six wins in 27 league games last season meant they finished bottom of the table.
It is expected to be a different story this time around with a number of high-profile additions meaning the Red Devils, as they are now known, will be expected to challenge for a play-off place at the very least.
"The past seven weeks have been good and very productive and I am pleased with how things are going," Noble told M.E.N. Sport.
"It is so good to be working with such a strong and talented squad. We are going to be competitive but all the players know they simply have to perform."
Wigan's Harrison Hanson is the latest addition Noble's revamped squad and the signings of the likes of Rangi Chase, Gareth Hock and Tim Smith means Salford will no longer be top-flight fodder.
Noble is delighted with the cailbre of player to join the AJ Bell Stadium club during the off-season, stating it was imporant to target players hungry for success.
Hunger
"I always said I only wanted players who were prepared to buy into what we are doing," he continued.
"Marwan Koukash has kept his promise to do all he can to help Salford grow. We share the same ambition to build. There will be ups and downs along the way but we will certainly be competitive.
"Everyone has bought into what we are striving for and know where we eventually want to be and become.
"I am working with some top-class professionals who are very hungry. It amazes me that Rangi Chase and Tim Smith have not won anything major as yet.
"The standard of practice went through the roof from the moment Smith came on the field. I enjoyed working with him at Wigan and he has since matured and can bring so much to the team.
"We got a sniff about Harrison's availability and he is a player who has always set very high standards. This was a coup for us.
"Gareth Hock is another very special player who has been training the house down. He is just great to work with and is another who has matured. I know what Hock can bring to the side."